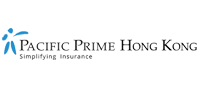 International Women's Day March 8: Focus on Women's Health
Women are strong, vibrant, and adventurous. They are gentle and calm, then explosively passionate. We feel their love, energy, and guidance at almost every turn of life; either as a partner, a mother, a child, a friend, or as a competitor. International Women's Day is a day for celebrating women, recognizing their achievements and contributions, and working to make the world a better place for young women growing up.
Each year, we focus on women's health as our area of interest and expertise. While we've previously focused on individual health issues (such as writing to raise awareness of breast cancer in Hong Kong), this year we're going to look at what some of the common health concerns are for women around the world are, who's working to address these issues, and what you can do to help!
#BeBoldforChange – About the International Women's Day
In 1911, a decision was reached in Copenhagen for an International Women's Day [IWD] to be honoured for the first time in Austria, Denmark, Germany, and Switzerland. More than one million men and women attended IWD rallies campaigning for women's rights; such as to work and be able to vote. Since then the day has gained global recognition for its ability to highlight the contribution of women to history and society.
This year's campaign, #BeBoldforChange, calls on all people to join together and make a pledge to act for a more gender inclusive world. You can pledge to challenge bias and inequality, campaign against violence, forge more advancement opportunities for women, celebrate their achievements, or champion education for women. In the end, it's about knowing what you can do to ensure we're all valued equally now and in the future.
Common health concerns for women
Part of what makes International Women's Day a fantastic opportunity is that it's a chance to highlight some health concerns that a specifically troubling for many around the world. These include:
Gynecologic cancer
There are five main gynecologic cancers that women should be aware of. These are cervical, ovarian, uterine, vaginal, and vulvar cancers, and begin in different places in a woman's pelvis. One of the most common and trustworthy methods for gynecologic screening is to have a Pap test done. Testing guidelines are strictly followed based on factors such as age, but women over the age of 30 should have one test performed every three years.
Endometriosis
This disorder is one where tissue that normally lines the inside of a woman's uterus grows outside of it. Endometriosis can involve the ovaries and fallopian tubes, while it may rarely grow beyond the pelvic regions. The "misplaced tissue" can cause pain, infertility, and very heavy periods. While some women may have no symptoms at all, trouble conceiving can be a sign they have endometriosis.
Uterine fibroids
As the most common non-cancerous tumours in women of childbearing age, uterine fibroids are muscle cells and other tissues growing around the wall of the uterus, or womb. The cause of fibroids is unknown, however risk factors run high in some ethnicities and in those who are overweight. The symptoms can include heavy or painful periods, lower back pain, pain during intercourse, and reproductive problems (including infertility and miscarriages).
Sexually transmitted diseases
STDs are infections passed on during sexual intercourse. The causes of STDs are bacteria, parasites, and viruses, and there are more than 20 types that exist. STDs are an issue for both men and women, however women need to be aware that some STDs can seriously impact their ability to have children. Using condoms during intercourse does not eliminate the risk of catching an STD (but they do help), so it is recommended to get regular sexual health checks.
Getting help, and helping others
If you're concerned about your own health, or you're looking to donate to an organization that will help others facing the same challenges, then help is not far away. The following organizations work tirelessly to improve women's health outcomes for those in Hong Kong and abroad. Those of you wanting to support these organisations can do so by following their links:
Hong Kong
The Hong Kong Government website, www.women.gov.hk, lists a number of other non-governmental organizations that operate with women's interests as their focus.
Worldwide
Days For Girls

: This charitable organization aims to provide every girl and woman in the world with access to quality sustainable hygiene and health education by 2022. Their DFG kits provide young girls and women with feminine hygiene materials to help improve their health.

Global Fund for Women

: The GFW aims include a campaign for zero violence, economic and political empowerment, and sexual and reproductive health and rights. Their health work involves supporting groups increasing access to quality maternal healthcare to providing HIV information and services.

International Women's Health Coalition

: The IWHC promotes the rights of women in reproductive health, supports groups providing services and education to women around the world and advancing female-focused health policies around the world.

WomanCare Global

: WomanCare Global is a non-profit committed to providing access to reproductive health solutions for women and girls around the world.
These charities, non-profits, and non-governmental organizations are provided as an example of agencies advancing the interests of women and women's health both in Hong Kong and globally. If you are interested in volunteering, donating or supporting these organizations in anyway, we urge you to undertake your own research and assessment to ensure their work is something you would be comfortable being associated with.
International Women's Day events in Hong Kong
If you're looking to get involved with some IWD events, there are a few happening around the S.A.R.:
Women's Five
On April 1, there will be a 5km fun run that promotes fitness, healthy lifestyles, and the inspiration of women in Hong Kong. For more information, visit here.
Dare to Dream? – A celebration of women with vision
As part of the #BeBoldforChange campaign, professional services firm EY is hosting a networking event on March 8 that gives HK women a chance to be inspired by other visionary women, empowers them to network and provides a night of fun and laughter. See here for more info.
Women at Sea: Conversation with women seafarers
Also on March 8, the Hong Kong Maritime Museum will be hosting a talk that highlights the contribution of women in today's maritime industries and celebrates their achievements. Information about the event is available here.
Protecting your own health and those of your loved ones
As the saying goes, charity begins at home – meaning that you should also consider the health and wellbeing of your family as well as those outside your home. One way of supporting yourself, or the health of women in your family, is to ensure you have appropriate medical insurance. While prevention and regular check ups are a fantastic idea, the benefit of health insurance coverage should not be overlooked this International Women's Day.

The team at Pacific Prime Hong Kong are well experienced in ensuring comprehensive and appropriate health insurance for a wide range of clients. They're experts in providing solutions for female-specific cancer coverage and maternity services, and have written a number of guides and articles on their blog covering women's health issues. For a free quote, or some helpful advice, give the advisers at Pacific Prime Hong Kong a call today.