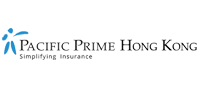 Understanding what insurance requirements you might have when sending staff overseas
Sending staff overseas can be a complex and involved task. Overseas assignments mean organizing travel arrangements and accommodation, space to work in the new country, as well as ensuring all insurance requirements are met. Keeping your staff fit and healthy is important during their posting, and the responsibility for employees on assignments abroad appears to be confusing for some businesses these days.
Recently, the UK-based International Travel & Health Insurance Journal published an article on a survey that reported that only 7.8 percent of business owners are actually aware of the insurance requirements involved when sending employees to work overseas. A staggering 67.3 percent said they did not know what obligations they had, while a much smaller 24.9 percent said they weren't entirely sure.
This week, Pacific Prime Hong Kong is focusing on what insurance matters corporate and business clients should consider when sending their staff abroad.
Be sure to know the insurance requirements of the employee's' destination
Regardless of where you send your employees, the first point to check is whether the country or territory has mandatory insurance coverage regulations. This is true for certain countries and cities. For example, Abu Dhabi and Dubai in the UAE both require all people working there to have health insurance, and even many tax paying employees in the United States will need to secure health insurance.
Even if there are no laws requiring coverage, it's still a good idea to consider what type of coverage might be essential for an expat staying in that country. An ill or injured employee can be disruptive, but one that can't pay for for care can be a bigger problem.
Foreign embassies or your own foreign affairs department are good sources of information when it comes to the laws of other lands. Not only will you get information on the health insurance laws abroad, but you might also find out whether or not your country has a reciprocal agreement with the country your employee will be working in. Reciprocal agreements can grant your staff better access to care if one exists.
Another good source, especially for Asia and the Middle East is to talk with an advisor at Pacific Prime Hong Kong. With worldwide solutions available, our team knows the insurance laws and can help you identify adequate solutions.
Consider the local healthcare system and how your employee might use it
No health system is the same; some governments provide generous subsidies and investments for their public systems, whilst others may rely on private, for-profit organizations to dispense care to their people. Whatever the country you're sending your staff to might have, it is a good idea for both of you to know how it works before your employee might need it. Common healthcare system examples include:
National Health System, United Kingdom:

A generously state-funded public health system that provides extremely low cost care to nearly everyone, including visiting expats with legitimate right of a abode in the UK.

Couverture Maladie Universelle, France:

Expatriates working in France are eligible to apply for the national health insurance scheme which provides coverage for around 80% of medical treatment costs, with contributions made through your wages.

European Health Insurance Cards (EHIC), Europe:

Citizens of European Economic Area countries have access to the EHIC; an ID card that allows holders to seek out medical care in other EEA countries as they would if they were a citizen themselves.

Medicare, Canada:

Citizens, residents with work permits, and immigrants with access to publicly funded medical care, commonly referred to as medicare. Overseen by each individual province, if you are eligible, you can apply for a card which allows you access to free healthcare in each province.

Reciprocal Agreements:

As mentioned, some countries have reciprocal agreements with other nations that allows their citizens to receive essential medical care in other host nations. Australia, for example, holds agreements with 11 other countries including New Zealand, Ireland, Belgium, and Sweden.
It is also worth investigating just what levels of care your employee will be able to seek out through the local health system, and what the costs might be if there are any. Sometimes relying on local healthcare systems may not be adequate to ensure the health of your employee. This may be because of the short-term nature of their stay, visa restrictions or because of a poor standard of healthcare in the host country.
Pacific Prime Hong Kong would suggest securing an international group health plan to cover your employees at home and abroad, and help you to meet your insurance requirements.
Weigh up providing your employee with travel vs international insurance
If you're thinking about providing health insurance for your employees, then it's a good idea to consider the options available to you. Should you take out a travel insurance policy, or would a more comprehensive plan be more appropriate? Travel plans are generally short-term policies intended for stays of between 3 to 6 months. The benefits include travel-related coverage, for lost passports and luggage, but healthcare coverage are generally restricted to emergencies only.
International plans, however, are a much more comprehensive and portable option. Acting as a health insurance policy might in your own country, the coverage can include multiple countries or regions, and can be fully customized to include inpatient, outpatient, maternity, and dental care if desired. International policies can be useful for staff that also need to travel a lot, taking time and effort from securing coverage in multiple locations.
Understanding your own company's liability policy and what it covers with staff operating overseas
Lastly, you might think that your own employer's liability insurance can cover employees that you send overseas. It's true, some policies do include coverage for staff working abroad, but it might not be comprehensive enough to meet the insurance requirements of your people working in foreign lands. Employer's liability insurance generally covers the business for any legal disputes that result in your company needing to pay compensation or fines.
This means that your company will be protected in the event that your staff suffer accidents overseas whilst undertaking their duties, however it generally won't cover their care outside of a work capacity. It may also require that legal action be taken in order for coverage to kick in, meaning an injured employee might have to sue your business in order to have the costs of their medical treatment compensated.
For this reason, we would highly suggest securing a health insurance policy for your employees travelling overseas. It makes reimbursement for care easier, provides the employee with peace of mind should something unfortunate occur, and maintains your integrity as an employer who cares enough about the health and wellbeing of their staff so as to not make it a legal issue.
Insurance requirements: seeking advice from an experience broker
Insurance can be a complex and time-consuming market and trying to work out a foreign healthcare system at the same time can be daunting. If you're unsure at all about your obligations as an employer or you'd simply feel more comfortable after seeking some advice, the team at Pacific Prime Hong Kong can guide you through your options and requirements to ensure your staff will be looked after abroad.
Their local team of advisors have more than 17 years experience in delivering appropriate and comprehensive insurance solutions for individuals, families, and corporate clients. As a subsidiary of global parent company Pacific Prime, Pacific Prime Hong Kong's advisors have an international reach that has already helped more than 200,000 clients in 90 different locations.
Meeting the insurance requirements for your overseas staff doesn't need to be a huge undertaking. Use the experts at Pacific Prime Hong Kong by contacting their team today!
Latest posts by Luther Putu
(see all)