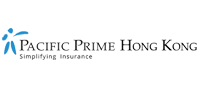 Type 3 diabetes and you
Ask most people in Hong Kong about diabetes and almost everyone will say there are two main types: Type 1 (or juvenile-onset) and type 2 ( or adult-onset) that the vast majority of people with the disease suffer from. The thing is, in recent years, doctors have been pushing for the classification of a third type of diabetes (type 3). If you haven't heard of it before, here is an overview of what exactly doctors think type 3 diabetes should be defined as, and what it means in relation to your health insurance.
What exactly is type 3 diabetes?
The term first came to prominence in 2012 when a team at Brown University, lead by Dr Suzanne de La Monte, released a study that looked at the amount of sugar in a person's diet and the effects this can have on insulin resistance in the brain.
As the study found, and many doctors already knew, consuming large quantities of sugar can lead to increased resistance of insulin in the brain. This increased resistance is now thought to be one of the main contributing factors and indicators of Alzheimer's disease. From the results and connections made in various studies, Dr de La Monte's team coined the term "type 3 diabetes" which they, and a growing number of doctors, use to refer to as Alzheimer's disease.
Should I be worried?
Regardless of what name you refer to Alzheimer's disease as, this is a serious issue that comparatively little is known about. According to the Alzheimer's Association, with a prevalence of 1 in 9 people above the age of 65 and 32% of people 85 and older, this is something that could affect your health as you age.
While it is believed that some Alzheimer's cases are related to genetics, a growing body of evidence – including the reports listed above – is finding that other factors such as insulin resistance and existing diabetes can dramatically increase your risk of developing Alzheimer's.
According to Diabetes.co.uk, "People that have insulin resistance, in particular those with type 2 diabetes, have an increased risk of suffering from Alzheimer's disease estimated to be between 50% and 65% higher." Dr de la Monte further added in another article that her team has found that Alzheimer's, "is a metabolic disease with virtually all of the features of diabetes mellitus, but largely confined to the brain."
Will I be covered by my health insurance plan?
According to the health insurance experts at Pacific Prime, health insurance plans should cover the vast majority of Alzheimer's cases; meaning that if you are afflicted with it, you will have coverage up to your yearly care limits – which will vary by plan.
Where you may run into issues is if you have pre-existing conditions. In general, almost all individual health insurance plans will exclude coverage for conditions that are a cause of pre-existing conditions. The key here is that the decision will be based on your doctor's diagnosis. For example, if you have type 2 diabetes and are diagnosed with Alzheimer's disease, and your doctor notes that the disease is a direct result of the diabetes most insurers will likely not cover you. On the other hand, if you are diagnosed with Alzheimer's disease, but have an unrelated pre-existing condition that the doctor deems not to have direct influence on your diagnosis, then your insurance plan should cover care.
Regarding whether insurance companies treat Alzheimer's disease as a form of diabetes or not: At this time, the two are not considered to be the same disease by the general medical community, so insurers will usually follow the same viewpoint – unless, of course, a doctor diagnoses Alzheimer's disease and connects it with diabetes. When, or if, the medical community does move over to referring to this disease as diabetes, you can expect health providers to follow suit.
One thing to remember:
Caring for someone with Alzheimer's disease and diabetes, or covering the costs of care for yourself is an extremely costly endeavor – especially with patients who have more advanced cases of Alzheimer's disease, as they will need 24/7 care, which can quickly lead to financial difficulties. To that end, it would be a good idea to secure a robust health insurance plan from Pacific Prime. By working with one of our knowledgeable experts we can help you find the best plan to cover you for any possible health care that you will need – including care for Type 3 diabetes/Alzheimer's disease. Contact us today to learn more.
Jessica Lindeman is a Content Strategist at Pacific Prime. She comes to work every day living and breathing the motto of "simplifying insurance", and injects her unbridled enthusiasm for health and insurance related topics into every article and piece of content she creates for Pacific Prime.

When she's not typing away on her keyboard, she's reading poetry, fueling her insatiable wanderlust, getting her coffee fix, and perpetually browsing animal Instagram accounts.
Latest posts by Jess Lindeman (see all)