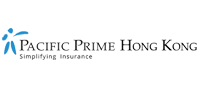 Corporate wellness program: Bolster your performance in Hong Kong
Around the world, companies are now going above and beyond to provide more than just standard medical benefits to their employees. More and more, we are seeing corporations and other organizations adopt wellness programs that take company benefits to the next level. Why are they doing this? Well, in a major world business center like Hong Kong, there are multiple reasons for businesses to get on board with the trend. First, these programs help to attract and retain top level talent that will deliver results to your business. Secondly, once these programs are in place they can lead to better health and job satisfaction among employees, and better productivity overall. Here, Pacific Prime Hong Kong provides you with information on how to get the most out of your corporate wellness program.
Corporate wellness program: For the next generation of workers
The workforce has been evolving worldwide as the millennial generation is now graduating from university and entering the pool of workers in Hong Kong. The way in which businesses operate has also changed since the days when people worked for one company for 40+ years and then retired with a full pension. These types of jobs today seem to be going the way of the dinosaur, and young, career-oriented people are realizing that the best way to get a raise is to leverage their experience to get a job outside of their current company. Businesses still realize that staff retention is important to their performance and future success, so they are taking steps to offer perks to their current and potential employees that will make them shine vis-à-vis their competition.
Hong Kong companies then have to ask themselves, what will genuinely appeal to employees enough to get their attention, make them feel appreciated, and raise their level of appreciation for their employer? For many people, the answer is anything that will help them to improve their lifestyle and quality of life. Once a company realizes a demand for such, the implementation of a corporate wellness program becomes a no-brainer.
What should a corporate wellness program focus on though? There are numerous ways to tackle this issue, as programs can combine any number of different aspects, providing physical, mental, monetary or educational benefits. Some benefits can be charitable, or even borderline spiritual. Let's look at how you might approach your decision making on this point.
Connect with your people
In the developed world in recent years, there has been an undeniable trend towards health, fitness, and living generally healthier lives. People want to put down the sugary drinks and burgers in favor of water and vegetarian diets. They want to get off the couch and get in the gym. They want to throw away the cigarettes and do something for others. Are these the types of goals that you should be adding to your company wellness program? The only way to know for sure is to ask your employees themselves.
That's right. As with many things in the business world, communication is critical to identifying the features your wellness program should contain. For instance, if your staff is generally older, you may find that they would be in favor of each employee receiving a fitness tracker to monitor their sleep habits and the number of steps they take each day, as well as a nutritionist seminar to help them develop some healthy meal ideas. They would not, however, likely be interested in a personal trainer that would submit them to intense workouts on a regular basis.
The idea is that every company is different because the people that make up the fabric of every company are different, so a one-size-fits-all program is unlikely to be your best bet for maximum employee satisfaction. Fortunately, insurance companies and other providers of wellness programs these days can be flexible with the specific terms and features that a corporate wellness program can have.
The power of choice
So what are the types of benefits that might come included with your potential wellness program? To name a few:
Gym memberships

Personal trainers

Charity events

Occupational development classes

Meditation

Aerobics, yoga and other classes

Company sports teams

Company outings

Wellness seminars

Mindfulness classes

Stress management

Mental health counseling

Life coaching

Diet plans

Family-at-work activities
Of course, there are many more features that could be conceived of and folded into an overall wellness program as long as the initiative is taken to do so. Some of these items may come with included support from your insurance provider or another third party, but they could also be internally developed and organized by staff members from your company.
Despite the fact that public healthcare in Hong Kong is widely available to any Hong Kong Identification Card holder, expats often opt for the city's private hospitals due to the generally higher quality of care, as well as the ability to avoid long waiting lines and communication problems. As such, major companies hiring foreign workers generally have a comprehensive medical insurance package. This is something that any employee will be happy to opt into and take advantage of, as most of the features of a health insurance plan will only be used when they are needed.
Wellness benefits, on the other hand, oftentimes require employees to be self-motivated to make use of them. As such, it's important to offer a selection of benefits that will get your employees engaged in your program. Fortunately there are now customizable wellness plans available where members can choose the specific benefits that appeal to them the most. It's important to make sure that your plan gets used, and this may be the best way to ensure that staff members are taking the opportunity to improve their lives through wellness, healthy living and preventive care.
Start with the best plan
Discussing the first thing last, the best way to prevent the presence of any hiccups within your corporate wellness program is to obtain as comprehensive and customized a wellness plan as your budget can manage. Of course, going through all the different offerings out there can be a burdensome task that may put a strain on whomever is tasked with developing your organization's wellness offerings. Then, even when findings are presented, not having a full view of the market may lead to the ideal plan being overlooked. However, there is a way to save time and effort when searching for a company wellness plan that also ensures that the best option available is found: Using an insurance brokerage.
As an insurance brokerage, Pacific Prime Hong Kong offers our services to members at no additional cost. This means that you will have a knowledgeable insurance adviser doing all the leg work for you as far as finding the best options for your needs at the best value and making all the arrangements with whichever wellness plan provider you choose, but you will not have to pay anything extra beyond the standard premiums for the selected plan. Additionally, our experienced agents have existing relationships with major insurance companies and knowledge of the Hong Kong company benefits market that will give you a leg up in your decision-making process.
In order to get your own free plan comparison and price quote for a wellness program for your business or organization, contact Pacific Prime Hong Kong today!