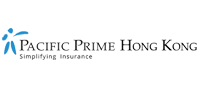 Hong Kong hospitals overcrowded amid summer flu crisis
Summer flu cases have "increased to a very high level" over the past week, according to a press statement by the Centre for Health Protection (CHP). Public hospital wards around the city are now overflowing with influenza patients, who are waiting as long as eight hours to receive treatment. With occupancy rates of up to 124 percent, temporary beds have been placed in public hospital corridors to cope with the surge in demand for care. Queen Elizabeth Hospital in Kowloon is the most under pressure, with emergency treatment patients having to wait for up to 24 hours before they are moved into beds on medical wards. Read on to learn more about the summer flu crisis in Hong Kong, and the precautionary measures you should consider to protect yourself from influenza.
Just how severe is this summer flu season?
According to the CHP, influenza-related admission rates in public hospitals have reached very high levels, and will remain high in the coming weeks. During June 2 – July 8, private clinics recorded an average influenza-like-illness consultation rate of 65.5 cases per 1,000, the highest rate recorded in 2017 so far. Additionally, an SCMP article published on 20 July reported that 5,800 patients sought treatment for summer flu at A&E departments, of whom 983 were hospitalized. Most cases were the H3 strain of influenza A.
Worryingly, this year's summer flu has caused 208 deaths since May. While summer flu cases are not rare in Hong Kong, doctors have noted that it has definitely been stronger this year. From June 14 to July 4, 71 severe cases of flu were recorded – a stark contrast from the same period in 2016, where no severe cases were reported. One possible explanation for this year's stronger summer flu, according to Dr Leung Chi-chiu, chairman of the Hong Kong Medical Association Advisory's Committee on Communicable Diseases, is that many people have experienced  weakened immune systems due to the "rather tepid winter flu".
Private hospitals to offer assistance
Recently, the Hospital Authority announced HKD 20 million in spending to buy 48 beds at privately run St Teresa's Hospital over the next two months to help accommodate Queen Elizabeth Hospital's patients. Patients recovering from surgery who will be discharged within seven days are to be transferred to St Teresa's Hospital, and will only need to pay HKD 120 per day (the same price charged by public hospitals). If the scheme is successful, this service may be extended to other public hospitals in Kowloon; five additional private hospitals may also offer their services at a later stage.
Staying vigilant against against summer influenza
Due to the relatively high number of severe summer flu cases this year, the CHP has urged the public to stay vigilant. This is especially important for high-risk individuals including the elderly, many of whom have underlying health conditions, and young children. Below are a few key precautionary measures to consider:
For personal protection, you may want to consider getting the seasonal influenza vaccination (click here to learn more about vaccinations in Hong Kong);
Wash your hands thoroughly with soap whenever possibly contaminated. If water and soap are not available, use hand sanitizer instead;
High-risk individuals may want to consider wearing a mask in crowded places;
Maintain proper indoor air ventilation.
In addition to the above precautionary measures, it's also incredibly important that you secure a robust health insurance plan so that you are protected financially should you require medical care for influenza or another illness.
The importance of securing health insurance
While the affordable fees charged at public hospitals can be very appealing, their long wait times are not as favorable. As such, many expats and locals alike prefer to avail the private system. Prices charged at these facilities, however, are notoriously high, which is why having a robust health insurance plan will ensure that you can access the best medical facilities with peace of mind.
Those looking to purchase health insurance will find that there are hundreds and thousands of plans to choose from, so it's no wonder why it can be confusing trying to find the best plan on your own. Because of this, it usually pays to talk to a broker like Pacific Prime Hong Kong for expert advice on your requirements. With almost 20 years' experience advising expats and their families, you can be rest assured that the helpful advisors at Pacific Prime Hong Kong will help you find the right health insurance plan for your healthcare needs.
Jessica Lindeman is a Content Strategist at Pacific Prime. She comes to work every day living and breathing the motto of "simplifying insurance", and injects her unbridled enthusiasm for health and insurance related topics into every article and piece of content she creates for Pacific Prime.

When she's not typing away on her keyboard, she's reading poetry, fueling her insatiable wanderlust, getting her coffee fix, and perpetually browsing animal Instagram accounts.
Latest posts by Jess Lindeman (see all)