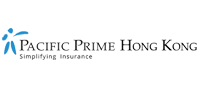 7 activities you can do in Hong Kong after securing health insurance
It can be simple to say that we are going to be more healthy this year, it can sometimes be a struggle to actually follow through. From nights out in LKF or SoHo, the ever increasing number of restaurants opening, to long days at the office, there is always temptation to be a little slack in reaching your health goals. If you have recently secured a new health insurance plan however, here are 7 activities you can do in Hong Kong that may have been a little daunting before coverage.
Go for a nice walk in the woods
When first moving to Hong Kong it can be hard to believe that the city has a wealth of hiking trails and opportunities, almost all close to public transit. While it can be a little too hot and humid here in the summer to really enjoy all the hiking the city has to offer, the winter and spring months are perfect times to head out onto the trails.
From the punishing, yet rewarding "Twins" to the super pretty and popular Dragon's Back, there are a wealth of trails for all types. It may come as a shock to some, but there are enough trails here to keep even the most avid hikers busy for a long time. Check out the Hong Kong government's Hiking trail website for shorter trips, or their Long Trail site which covers the popular Wilson, Hong Kong, Lantau, and MacLehose trails. Both pages also include more information about hiking in the city along with trail information and all the details about how to stay safe.
Speaking of which, some of the trails in the city can be quite arduous and demanding with little to nothing in the way of amenities like drinking water or food on the trail. It is important that if you are going to head out on the trails you go prepared, this includes taking your health insurance card should anything happen and you need to visit the emergency room.  
Conduct your own Tour de Hong Kong
While Hong Kong will most likely not be hosting a multi-stage cycling event complete with the fun of watching the peloton go to work, or the super exciting breakways present in large cycling tours, there are a number of cycling options available in the city that make for a great day out and way to get fit.
Heavy traffic on many streets and general disregard for cyclers on the road makes cycling a potentially dangerous activity in the city, but there are a number of cycling paths available where you can ride in relative safety. Many also have bike shops where you can rent bikes for the day, making it a great opportunity for people living in small apartments with little storage space for a bike. Check out the Transportation Department's Cycling Information Center to learn more about the trails and opportunities in the city.  
If mountain biking is more your thing, there are a number of trails in the city that you can access. According to the Hong Kong Mountain Bike Association there are around 80 km of open trails that you can use, with the potential for more should the Government decide to allow them. Here in the city, the AFCD (Agriculture, Fisheries, and Conservation Department is in charge of the trails. You can access trail information on their website here.  
Hit the slopes
Hong Kong is certainly not a ski destination, however there are a number of world-class resorts in Japan and South Korea that are easily accessible with airlines like Cathay offering affordable flight and hotel packages.
From an absolute beginner to seasoned veterans, the hills in parts of Japan offer a wide variety of terrain and snow quality that is often seen to be unbeatable.
Be part of a team
With Hong Kong's history and a large expat population you can bet that there are a wide variety of team sports from around the world present. Team sports are a great way to not only get some exercise but also meet people and relax after a busy work day or week. Like the other activities on this list there are a wide variety of sports for people of all levels including:
Football

Cricket

Rugby

Field Hockey

Lacrosse

Volleyball

Basketball

and even Ice hockey
A quick Google search will return a number of leagues and contact points, so be sure to take a look for your sport of preference. One thing to consider is how insurance plans cover team sports. Most will cover these activities as long as you are not doing this professionally. If a league you are considering is deemed to be professional (you can find out usually by asking an organizer) you will need to look for a plan that covers this – most clubs will offer a policy however.
Hit the wall  
There are a number of climbing walls in the city that offer a challenge to people who love to climb. From the walls at the various YMCA facilities to privately owned gyms there are a number of options available. Many of the walls are updated regularly and also offer bouldering facilities so as to keep the challenge going and can be used by all levels as long as you pass a safety course first.
If you prefer rock climbing, there are also a number of routes in and around the city with various levels of challenge. Most of these are climb at your own risk locations meaning there are no facilities and safety personal watching. In other words, it would be a good idea to go with experienced climbers. You will also need to provide your own equipment including harness, shoes, chalk, and rope. To learn more about outdoor climbing in Hong Kong, checkout the Hong Kong Climbing site.
Catch some wind or paddle around
The summer months are just around the corner and it will soon be the perfect time to be out on the water. Believe it or not, the only gold medal Hong Kong has won at the Summer Olympics is in sailing, windsurfing to be exact.
When most people think of windsurfing or kiteboarding they tend to think of world-class locations like Hawaii or Oregon. You may be surprised to learn that Hong Kong has a few windsurfing and kiteboarding locations where you can get out and enjoy the water. Because this is not the easiest sport, you are going to need to have a few lessons and pass a training course.
Check out the Hong Kong Windsurfing Association's website to learn more, or visit the Cheng Chau Windsurfing Center which has lessons and equipment rental. If you are considering kitesurfing, take a look at the Kiteboarding Association of Hong Kong's website to learn more about where you can go and what lessons are on offer.
Another watersport that is starting to increase in popularity in Hong Kong is stand up paddleboarding, or SUP. Using a specially designed stable surfboard you can get out onto the water and paddle around much as you would in a kayak. This is a great way to get some exercise without having to learn how to windsurf.  
Go jump around
In Hong Kong it can sometimes be a struggle to find a family activity that is truly fun for all ages. One of your best options is to visit one of the trampoline parks in the city. Currently there are two: Ryze and Bounce.
Both of these venues offer a wide variety of trampolines and bouncy features that encourage people to loosen up and jump around while getting a solid workout. The facilities are also perfect for group parties and team building events with both venues offering group rooms that can be booked.
One thing to be aware of with these activities is that there is always the chance of injury, so it would be beneficial to secure an appropriate health insurance plan that can cover any activities you are considering. It would also help to be aware that not every activity will be covered. For example some plans will not cover injuries stemming from extreme sports and almost all plans exclude motor and professional sports.  
To learn about your health insurance options in Hong Kong, contact our experts today. They can help you identify and secure the best plan for your needs.
Jessica Lindeman is a Content Strategist at Pacific Prime. She comes to work every day living and breathing the motto of "simplifying insurance", and injects her unbridled enthusiasm for health and insurance related topics into every article and piece of content she creates for Pacific Prime.

When she's not typing away on her keyboard, she's reading poetry, fueling her insatiable wanderlust, getting her coffee fix, and perpetually browsing animal Instagram accounts.
Latest posts by Jess Lindeman (see all)