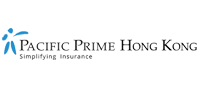 Health insurance trends highlighted in new report
For many businesses in Hong Kong, having a health insurance plan for your employees has become an increasingly popular benefit that not only attracts but also retains, quality talent. For those companies that have implemented plans, one of the toughest things plan managers face is how they can keep theirs affordable. If you have ever held health insurance in Hong Kong you are probably well aware that your premiums increase pretty much every year, and this increase can be a tough thing to manage for businesses.
Luckily, there are a wide number of solutions available to businesses and HR teams that can help them strike a balance between offering quality health insurance and keeping it within their established budget. In order to do this, it can pay to be aware of what other companies are doing. To help we have produced a new report titled Top International Private Medical Insurance Trends – 2016 and available now on our website. This report provides a valuable overview of the health insurance industry for businesses and HR teams managing health insurance offerings.
About our Top International Private Medical Insurance Trends – 2016 report
In order to identify the trends in the industry that businesses should be aware of, Pacific Prime interviewed six international health insurance industry veterans from five of the leading providers in the world:
Robert Lang, Managing Director, Bupa Global
Kevin Melton, Sales and Marketing Director, AXA International Health Business

Steve Conway, Regional General Manager, Asia at Allianz Worldwide Care

Mike Che, Associate Director, Business Development, Cigna Worldwide

Kapil Dhir, Chief Compliance Officer, Aetna International

Steve Clement, Lead Benefit Consultant, Human Resources, Aetna International
From the insight provided by those involved, we were able to identify four major trends that businesses are acting upon around the world.  
Implementation of cost containment measures –

This has become a major strategy for many companies, with many striving to keep costs manageable while also ensuring increases are either minimized or avoided altogether. In this section, the insurers highlighted what their clients have been doing, as well as some areas of interest you could focus on.  

Management of benefits –

Many businesses and HR teams have realized that one of the easiest ways to cut costs is to eliminate benefits. At the same time employees are constantly demanding better coverage and more benefits. Therefore, a strategy needs to be developed that can make both ends meet. In this section, the most popular management strategies are discussed, along with an emerging strategy that the insurers all noted as being increasingly demanded by businesses and employees alike.

Integration of technology –

Technology is playing an increasingly important role in all aspects of business, including the management and integration of health insurance. In this section, the insurers discussed exactly how technology has been used by businesses to increase the effectiveness of their health insurance solutions.

Working with regulation –

In an increasingly volatile financial world countries have been implementing increased regulation of the financial industry, which has trickled down to health insurance as well. If you run a business with multiple offices, you are going to need to be aware of, and work within, increasingly tough health insurance regulations. This section explores what businesses are doing and what the insurers believe you should know.
These trends together provide valuable insight into not only what businesses are doing to effectively manage and offer international health insurance, but also what insurers believe to be areas that you could focus on if you are looking to improve your offering.
Where can I learn about health insurance trends in 2016?
The report is available now for free on our website (http://www.pacificprime.com/medical-insurance-trends-2016) and can be downloaded for free by either clicking on the download link at the top of the page, or by clicking this link.
If you have any questions about the health insurance trends discussed in this report, or about how you can get the best value and benefit coverage with your plans, contact us today.  
Jessica Lindeman is a Content Strategist at Pacific Prime. She comes to work every day living and breathing the motto of "simplifying insurance", and injects her unbridled enthusiasm for health and insurance related topics into every article and piece of content she creates for Pacific Prime.

When she's not typing away on her keyboard, she's reading poetry, fueling her insatiable wanderlust, getting her coffee fix, and perpetually browsing animal Instagram accounts.
Latest posts by Jess Lindeman (see all)