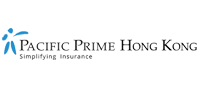 New Pacific Prime Corporate site has been launched
Professional service firms, HR specialists, and corporate businesses now have an important new online hub for all their insurance solutions; our parent company Pacific Prime has launched their new corporate site this month. The new web section is now a one-stop shop for the business insurance needs of any company and a great first step into understanding why Pacific Prime is the insurance broker for more than 500,000 clients worldwide.
Click here to visit the new Pacific Prime corporate site, or keep reading to find out what it can do for you and your business.
Tailored corporate insurance solutions
When it comes to group health insurance, Pacific Prime has been delivering tailored solutions to clients for more than 17 years. There are a wide range of options and customizable benefits that are possible when providing employees with health insurance. The new Pacific Prime corporate site has information on a wide range of insurance benefits; from the basics of medicine, hospital stays, and surgery coverage, to additional benefits such as dental, vision, wellness, maternity, disability, and life insurance.
In addition to health insurance solutions, the Pacific Prime corporate team also provide business insurance plans that deal with specific benefits such as:
Property insurance.

Liability insurance.

Group travel and accident insurance.

Professional indemnity insurance.

Business interruption insurance.
The site is a great resource for both new companies researching their insurance options, or established corporate clients looking for a better solution than what they already have.
The Pacific Prime approach
With so many intermediaries and agents offering insurance solutions, the difference between your options can come down to the level of service and support on offer. Here's where Pacific Prime shines. Our experience in brokering insurance over the years has helped us develop a process that aims to maximize the outcomes and benefits for our clients and their members. Our corporate website outlines our approach so you know what you get with Pacific Prime.
On top of great service, we've got our own in-house developer team who are committed to our very own Pacific Prime technological services that make dealing with claims and plan administration easier for clients and insurers. With us, you can take full advantage of:
Our census and premium management/accounting tools;

A claims management tool;

And our document management platform.
Best of all, we provide these completely free-of-charge to our clients as our way of valuing the people who partner with us.
Get connected with the best
An insurance broker can still only be as useful as the industry partners they work with. Pacific Prime has spent nearly two decades establishing and maintaining valuable relationships with all of the sector's top insurers. In both an international setting, and locally through our global offices in China, Hong Kong, the United Arab Emirates, and Singapore, we can provide the very best insurance solutions wherever in the world you are.
As a result, we are the chosen insurance intermediary for a number of prestigious companies around the world. We handle the health and corporate insurance benefits for many top name multinational companies, with our clients representing virtually every industry imaginable, including:
Financial services firms.

Legal firms.

Engineering companies.

Oil and gas industry.

International schools.
We also secure solutions for smaller, local businesses, and startups, regardless of their size and scale. What matters to us is that we negotiate the coverage you desire at the best possible price. And we don't just do this when you're buying a policy – we provide both renewal services, pricing and performance benchmarking, and policy migration support should you decide to change insurers.
A new corporate site for the best corporate solutions
Our new Pacific Prime corporate site has been launched specifically with providing the best business insurance solutions in mind. That's for everyone; not just global and overseas clients. If you're a business in Hong Kong that needs to secure the best possible insurance solutions, for the health of your employees and the protection of your company, then check out the Pacific Prime corporate site.
Securing corporate insurance is a big, but often necessary commitment, however you don't have to do it on a whim. Let our corporate team get to know what you and your business need so they can find a plan that will deliver the right coverage at the best value. The new web section has all the information you could possibly need to understand why we're a preferred insurance broker by so many clients.
If you'd like to talk to someone from our local office about corporate solutions, contact the Pacific Prime Hong Kong team today.