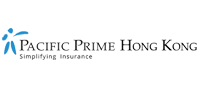 Why British expats need international health insurance
Even in 2018, there are so many people in the world that seem to have no concerns about receiving timely, quality, and affordable healthcare. In both the developed and developing world, countries have been implementing universal healthcare systems, and other forms of publicly subsidized healthcare systems, in an effort to make sure that their populations are well taken care of both medically and financially.  This strengthens these societies by giving people peace of mind, and freeing them from burdensome medical debts that can put real constraints on their livelihoods.
One place where a universal health system has been helping people for quite a while now is the United Kingdom, where the National Health Service (NHS) has been providing the healthcare for seven decades now. Of course, people from the UK have a propensity for international travel, and even working abroad, so it is not uncommon for British expats to find themselves interacting with different healthcare systems around the world. Nevertheless, for some procedures, Brits prefer to travel back to the UK to seek treatment if possible, as it can not only save them a bundle of money, but also ensure that they receive the level of care to which they are accustomed.
This is all well and good, that is, until it isn't. It turns out that some British expats are getting burned when it comes to seeking healthcare back at home when they either assume they will be covered as British citizens, or need healthcare unexpectedly. The result of some of these cases has been rather staggering medical bills arising when people were counting on their care being much more affordable or even free. Here, Pacific Prime Hong Kong looks at one such case, and discusses why it is that British expats should strongly consider purchasing an international health insurance (IHI) plan.
The case
In early March 2018, it was reported that a British couple who had been living in Zambia were visiting home in December 2017 when the then-pregnant wife felt that something may be wrong with her pregnancy. Upon going to the hospital, it was determined that she should immediately undergo an emergency C-section in the best interests of the baby's health, even though the child's due date was intended to be months later. Both parents are natural born British citizens who had been living in Zambia since 2014, but since their place of residence was outside the European Economic Area, they found they were exempt from NHS coverage.
Thus, when the cost of the delivery was GBP 5,900, this was up to the parents to pay out of pocket. Subsequently, the family added GBP 1,300 to their bill for every day that their newborn remained in the hospital. The end result was that the family's total hospital bill for the birth of their child ran over GBP 60,000! To be sure, this is not the type of money that most families have saved up in their bank account. As they did not have private medical insurance with coverage in the UK, the total cost was completely their responsibility to settle.
As of 2015, it was even announced that non-residents receiving medical treatment through the NHS system without possessing health insurance would be charged 150% of the standard of care. This was an effort to reduce the number of people from outside of the UK taking advantage of the system, and to reduce NHS expenditure by GBP 500 million by the end of 2018. Again, this includes British citizens residing outside of the UK or Europe.
People could buy a local UK health insurance policy to address these issues when they are visiting home yet there are perhaps better options available that can help out not just in the UK, but throughout the rest of the world as well.
International health insurance solutions for British expats
So how is international health insurance able to help British expats? Simply put, international health insurance plans provide coverage for treatment received in virtually any country, hospital, clinic, or doctor's office around the world. This means that policyholders can be reimbursed for hospital bills in country of residence, back at home in the UK, or Timbuktu, if that's where they happen to find themselves. That's not the end of the benefits of buying international health insurance, though.
IHI has other features that make it superior to standard health insurance programs; a major one of which is that there are no provider networks in place. This means that, while some local insurance plans will limit the hospitals and doctors that a policyholder can use and still be reimbursed by their policy, there are no such restrictions on any IHI plan.
Additionally, international medical insurance plans are portable, meaning that the insured can choose to take the policy with them when they leave their current country of residence. This is perfect for people who move for work on a somewhat regular basis, as it ensures they are never forced to have any gaps in coverage, and the benefits that they have access to are continuous.
Beyond this, IHI plans can have all the same levels of coverage that a local insurance plan has, such as standard coverage like in-patient and out-patient benefits, but also including maternity insurance, dental insurance, vision insurance and much more.
Partner with a broker for best results
If you are a British expat, and the above story raises some concern for you, it is likely time to consider purchasing an international health insurance plan. However, when it comes to finding the best such plan for the needs of you and your family, it can be hard to know exactly where to find the best options. There are a lot of major insurance providers out there with a plethora of different international medical insurance options available, and finding the best one by reaching out to each of them individually can be a real ordeal.
Fortunately, an experienced top global insurance brokerage like Pacific Prime Hong Kong can help you find your best options quickly and easily. Our helpful insurance advisers can gather your personal details and information on you medical needs, and use them to present you with the plans most likely to provide you with the right balance of benefits and value. Get your own plan comparison and free price quote by contacting us today!