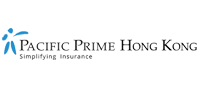 Giving birth in Hong Kong: Public vs private maternity hospitals
Whether you're planning to have a child or have a baby on the way, one of the first things you're going to need to think about is where you're going to give birth. In Hong Kong, you have two options when it comes to giving birth. You can either go through childbirth in a public or private hospital. Fortunately, Hong Kong's standard of medical care is world-class, which means the key differences often come down to comfort levels, convenience, and costs. This Pacific Prime Hong Kong article takes a closer look at the difference between public vs private maternity hospitals in Hong Kong.
Public vs. private hospital differences
Before looking into public vs. private hospital differences in Hong Kong, it's a good idea to take some time to evaluate your needs. Come up with a list of non-negotiables, or things that you definitely want during your stay in a maternity hospital. Once you have that, you can continue your research with these in mind.
Giving birth in a public hospital in Hong Kong
There are advantages and disadvantages to both public and private hospitals in Hong Kong. Let's take a look at public hospital births in Hong Kong to start.
Advantages
Emergency: A public hospital is the best place to be if a medical emergency occurs.
C-sections: Public hospitals have a lower C-section rate than their private counterparts, making them ideal for women who rather have a natural birth. Note that this can be a disadvantage for women who prefer C-sections. 
Affordability: It's more affordable to give birth in a public hospital.
Admittance: Public hospitals cannot turn you away, which means you're guaranteed labor room facilities.
Disadvantages
Language barrier: Even though doctors and nurses tend to speak English, most public hospital staff only speak Cantonese or Mandarin.
Lack of privacy: Up to 10 people may be sharing the hospital maternity ward. Likewise, some public hospitals may be used for teaching, which means students may observe and assist in your delivery.
No one is allowed in delivery rooms: Due to the current COVID-19 situation, no one is permitted in delivery rooms except for the laboring mother. Similarly, no visitors are currently allowed post-delivery.
No OB-GYN: You won't be able to access your OB-GYN when delivering at a public hospital.
Less personalized support: Due to the midwife-to-patient ratio, you'll receive less individual support for nursing, breastfeeding, and so on.
Birth plans: Birth plans might not be respected in a public hospital, which means what happens during your labor and after the birth might not be your choice.
Limited food options: Chinese food tends to be the only option in public hospitals in Hong Kong.
Giving birth in a private hospital in Hong Kong
In private hospitals in Hong Kong, you'll be able to enjoy luxuries and comforts that simply aren't available at public hospitals.
Advantages
OB-GYN selection: One of the biggest reasons expectant parents opt for private hospitals for giving birth is because they can choose their OB-GYN. This means you'll receive a higher level of personal care throughout your pregnancy and your chosen OB-GYN will be delivering your baby.
Plenty of support: The low midwife-to-patient ratio at private hospitals means you'll receive much more personalized support for nursing, breastfeeding, and so on.
Privacy: There are several room options in private hospitals, including private, semi-private, and shared rooms with up to four patients per room at most.
Language: You won't have to worry about communicating since English is spoken in all private hospitals.
Food: International cuisine is available at private hospitals. Sometimes you can even choose from a menu.
Nursery: Parents are encouraged by staff to be hands-on, which is reflected in the easy-to-access baby nursery.
Disadvantages
Costly deposit: Since private hospitals are in high demand, you have to book a room as soon as you know you're pregnant by putting down an expensive deposit.
Costly in general: All the advantages of a private maternity hospital come with a steep price tag. What's more, these costs can increase significantly in emergency situations.
No guarantee: Even if you pay in advance, there is no guarantee that you'll give birth at your hospital of choice if all beds are occupied.
Emergency: Private hospitals aren't as equipped to handle medical emergencies, which means you might be transferred to a public hospital if the unexpected occurs.
Choosing where to give birth in Hong Kong
Hong Kong's public and private hospitals give all women access to world-class medical care. However, maternity costs in Hong Kong can quickly add up and become a burden for expectant parents. Don't let cost prevent you from going to your hospital of choice by securing maternity insurance.
It's important to note that virtually all maternity insurance plans come with a waiting period of nine months or more, making it wise to plan in advance for this type of insurance. The waiting period may be waived in some cases, such as with comprehensive employer-provided health insurance. Be sure to check the terms and conditions of the maternity insurance plan or contact your insurance provider or broker for more information.
Looking for maternity insurance in Hong Kong? Pacific Prime can help
As a leading global health insurance brokerage with over 20 years of experience in the industry, Pacific Prime Hong Kong helps individuals and families secure the ideal insurance solutions for their needs and budget. Whether you're looking for maternity health insurance in Hong Kong or globally, our expert advisors are here to help. Contact us for impartial advice and a free quote or plan comparison today.
Download your free copy of our Maternity Health Insurance Guide to learn more about maternity and maternity insurance in Hong Kong.