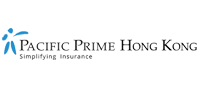 Employee benefits for millennials: how to attract and support the next generation
We don't know whether millennials are the complex mystery they think they are, or if they're just copping unnecessary flak from older generations. What we do know, however, is that these young people are becoming the largest represented group in the employment market today.  As the demographics change, so should employers and how they engage with the workers they need to do business.
It's no secret that there are great many things that this younger generation of workers differ from their older counterparts on. This week, Pacific Prime Hong Kong is talking about employee benefits for millennials, and how employers and HR advisors can design an employment package that meets their needs and expectations.
The changing demographics of the workplace
If it's not apparent by now, it's worth noting that millennials already make up a significant portion of the workforce today. In Hong Kong, those aged 20 to 39 represent 44% of those employed. In the United States, Lockton estimates there to be around 76.6 million young workers ready to shuffle into the jobs retiring baby boomers are leaving behind. The story is the same the world over.
What's interesting is the changing ways millennials are seeing themselves in comparison to how we've often thought of them before. Where we used to describe them as entitled, lazy, and narcissistic with no employment loyalty, we're now seeing that they're actually low in self confidence and increasingly cautious when it comes to uncertain global impacts.
This has seen them become increasingly risk-averse, now choosing to stay with stable employment rather than constantly looking for better opportunities elsewhere. From a recruitment standpoint, millennials are going to account for a majority of the workforce by the time 2030 rolls around and ensuring your company can attract and engage the best the generation has to offer can be crucial to your business' longevity.
What do millennials want?
One of the biggest things your company can focus on when it comes to attracting and retaining millennials is a basic well-being program. A Cigna study recently showed that younger workers valued health programs that went beyond simply offering inpatient and/or outpatient medical insurance to workers. Millennials were appreciative of employers offering benefits such as free cancer screenings, dietary consultations, and exercise incentives.
More specifically, Hong Kong statistics also show that "salary & benefits" and "poor workplace atmosphere" ranked first and third in a Randstad survey of young people planning to leave their jobs. Whilst attracting new talent is always a priority for many businesses, the global recruitment giant warned managers to be wary of the high risk of losing staff with their research indicating an "unsettling" number of employees planning to leave their jobs.
In the US, millennials showed no surprise in a 2017 PwC study that found they still prioritize a good work-life balance above things such as health benefits and compensation. However, employee benefits for millennials is still a strong draw for many, and the various studies all suggest that it's not the spending value of the benefits that matters most but the way it enhances their lives overall that's important.
Tailoring an employee benefits plan for millennials
If you're an employer or HR adviser looking to add new blood to your business, then you'll need to know how best to design your employee benefits to match their needs and expectations. Strictly health offerings are no longer sufficient to today's marketplace; they visit doctors less than any other generation yet are increasingly connected to a wealth of health information through the web and are more likely to treat a condition at home first.
Here, there are some key things an employee should keep in mind when it comes to millennials:
They are not as familiar with health insurance as their parents are, as first time buyers they can often seem uninterested in understanding traditional health coverage options.

As young people, they can often believe they're indestructible and are unconcerned with preventative health measures.

Their levels of debt and financial insecurity can often shape the way they choose and exclude healthcare services.

Their adeptness to all things technology-related mean that they're more likely to use telehealth and mobile apps during care, rather than demanding in-face visits.

They're increasingly interested in personalized and holistic treatments and outcomes, and are less serious about vaccinations and taking medications as prescribed than older generations.
This means that the best employee benefits for millennials plan should have a bit of give and take, that meets as many of their needs and expectations as possible whilst still guiding them to make better, less costly personal health decisions.
What should I include in an employee benefits package?
Again, the Lockton survey shows that inpatient and outpatient care is still vital for millennial employees, even if they don't believe so. They note that their data found that the younger generation visited Emergency Rooms (ER) at hospitals 9% more than their older counterparts, had 5% more hospital admissions, and as many as 10% of their ER visits were documented as potentially non-emergent, meaning a doctor visit would have been fine.
Beyond the health insurance basics, look to tailor your employee benefits plan with:
1. Easier access to care
Millennials value quick and efficient care when they need it. Look to find an insurance provider with an extensive network and easy billing or payment options.
2. Online features
Ensuring that young workers can access both data and services online, via web portals or mobile applications, is essential to making sure they use the benefits your business provides.
3. Choice and options
Providing your millennial employees with options and choices to tailor their services to meet their wellbeing needs will go a long way to endearing them to your company and winning their loyalty.
4. Think of their future
Statistics are showing couples starting families much later than ever, however many millennials are already parents and many more are starting to plan to be.
5. Don't be afraid to copy world leaders
Many young workers know of the perks of working at places like Google, Bloomberg, and Expedia which can include free healthy lunches, yoga and exercise classes, even funky breakout rooms.
Providing great employee benefits for millennials
When it comes to actually putting together your plan to attract the next generation, the best thing you can do is employ the services of an experienced broker. Pacific Prime Hong Kong has been delivering health insurance, employee benefits, and corporate insurance solutions for almost 20 years. Their experienced advisors can put together an attractive plan for any sized company.
If you're a business owner or an HR manager and you'd like to talk options for enhancing your company's employee benefits plans, contact the team at Pacific Prime Hong Kong today!
Latest posts by Luther Putu (see all)