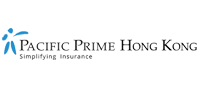 Choosing a gym membership for the New Year
New Year's is always a time for resolutions, and one of the resolutions that always seems to be popular is a commitment to getting physically fit. In Hong Kong, space for a home gym is more than a little difficult to come by, the air outside isn't always accommodating to outdoor exercise, and sometimes sports just aren't for everyone. So where's the one place we all think of when it comes to getting fit?
Hong Kong has a number of gyms available for those looking to sign up. You've got your choice of government or commercial gyms, specialized-fitness centers and training groups all around the SAR, it's just a matter of figuring out which one is right for you. Before you make a choice this year, take a read of our tips to choosing a gym in Hong Kong and be confident before you take up a gym membership.
Before you start: know what you want to achieve
Are you a bit overweight and looking to lose a bit of the excess around your body, or are you moderately active and wanting to train for a specific purpose or event later in the year? Being clear with what you expect to achieve can really help you shape your expectations of what your gym visits should be for. If you're aiming to run a marathon, weightlifting focused gym isn't going to be as efficient to you as it would be a bodybuilder.
As well as your goals, you should also keep in mind things like cost, frequency, and access. You don't want to be paying through the roof for a stylish gym if all you're doing is running on a treadmill, and you don't want to sign up to a gym only to find that it's operating hours don't work at all with your work and personal commitments. If it helps, write a list of what you need and what you want before you go visiting gyms.
LCSD government gym membership
For those of you holding Hong Kong ID cards, you'll have the ability to access the LCSD government provided fitness rooms. These are by far the cheapest options available for those wanting to join a gym, the normal rate costing $14 per session or $180 for monthly access to the fitness rooms. There's unlikely to be a better deal available in Hong Kong, but the process for signing up can be a bit involved.
Enrollment requires that you book into a 3-hour Briefing on Proper Ways to Use Fitness Equipment course that is generally in high demand. You can sign up online and it pays to be quick as spots fill fast. Anecdotally, some gym-goers have claimed that you can turn up to a course unregistered and fill any spots left unattended by people that don't show. There are more than 70 gyms around Hong Kong, so finding one shouldn't be a problem.
The equipment and state of the facilities can vary, so it may pay to check out the fitness rooms in the areas you intend to use them before you sign up to a course.
Commercial gym membership
Hong Kong is also host to a number of big chain commercial fitness centers. What is available in your area is simply a Google search away, but what you can generally expect from larger commercial gyms are:
Dedicated cardio and weight training areas

Locker rooms and shower areas
Some gyms will offer you extra benefits as part of your membership, or at an extra cost to use each time, such as:
Fitness classes (including yoga, aerobics, and dance classes)

Access to personal trainers and training sessions

Nutritionists or dietitians
The best way to assess whether or not a gym is right for you is to ask for a tour! Most chain gyms will assign a trainer to you and may even take you through a body analysis session (measuring height, weight, and body composition),  as well as showing you the facilities available. Be sure to ask questions about access to equipment as some may restrict access to gear to personal trainer-led sessions only.
Remember that a tour is not a commitment to purchasing a membership, so don't feel obligated to sign up once they've shown you around. If you leave your details with the sales staff, they'll sure as day be in touch with you to ensure you're still interested in their facility, and you can always go back to them if you've decided they're the one for you.
Local, independent gyms
In some of the more remote suburbs of Hong Kong, you will find small, independent gyms that generally offer a more no-frills experience that may or may not have the facilities and equipment you need. Most will have weights equipment available, some will have cardio machines but generally, you can expect these gyms to cater to people who either know what they're doing or are happy to train without assistance from a personal trainer.
These places can be much more affordable than your larger, commercial places but may often limit you to certain types of workouts or require that you do exercise such as cardio elsewhere. For those who are familiar with working out at a gym, these places can be a great option.
Specialist Fitness Centers
As an alternative to workout focused gyms, there are plenty of fitness centers that specialize in specific physical activities that can also give you the exercise you need to keep fit. In Hong Kong, martial arts clubs are popular with both expats and locals alike with a wide variety of disciplines for you to choose from:
Chinese kung fu

Tai chi

Muay Thai boxing

Boxing

Taekwondo

Jiu-Jitsu and Brazilian Jiu-Jitsu

Karate
If martial arts is not your thing, then you might want to try alternative group fitness classes around Hong Kong. You'll be familiar with things like Crossfit and bootcamp classes, but if you're looking for something different why not try:
Aerial arts and pole dancing fitness

Lagree fitness

Underwater spin cycling classes

Les Mills Bodypump classes
There really is something for everyone in Hong Kong and all it takes is a little searching to find the right activity to meet your exercise goals!
Things to look out for during your visit
As you visit a gym or center, take note of what you can see. There'll obviously be some things that stick out to you, like the age and quality of the equipment, but also take note of things like the hygiene of the gym (both in the workout areas, and in the locker/shower rooms), the friendliness of the staff, and the attitudes of the people there. Most gyms are full of people wanting to get fit as you do, but always keep an eye out for some bad eggs.
More specifically, women may want to workout in facilities where they don't feel intimidated or threatened by stronger male populations – that's completely normal. Some gyms may offer a women's section for female members or there are female only gyms that don't admit male members. It's important for all people to feel safe while working out, so there are a number of places available for women only.
Tips when signing up for a gym membership
When it comes time to join a gym, there are a few things to consider before you sign on the dotted line. Every place will likely have a deal they can offer, but think about whether or not you're being offered these benefits with your membership:
Free trial period:

Some gyms will offer you a free trial period to try out their facilities before you become a paid member.
Free months:

If you sign up for 12 months, you may be offered 3 free months. Sign up for 24 and you may get more. Don't be confused if they try to spread your 12-month fee over 15 months to make it seem cheaper.
Free towel service:

For gyms that have showering facilities, some may offer you the use of a towel for free where some may charge extra either on top of your monthly or annual fee, or each time you use it.
Class Fees:

Gyms that offer fitness classes within their facilities may do so at an extra charge. Find out how much they are, and whether or not you get a number of free classes a month.
Personal Trainer Sessions:

You may get the offer of a free personal training session with your membership. It can be great for getting you started, however, you may need to pay for future sessions to ensure you're making progress.
Payment Fees:

Some gyms may charge you an extra fee to pay by credit card, to set up a monthly installment arrangement (separate to any bank charges you may incur), and some may offer you a discount if you pay the whole contract fee in one go.
As with anything, it pays to shop around and see what deals and offers are out there for you. Never feel obligated to join a gym once you've had a tour, and always ask questions if you're unsure. Gym contracts can be tricky to terminate if you find you've made a bad choice, and paying for a service you then don't use can be a huge waste of money.
Exercise safely, get your health covered
It's a new year and you're maybe looking at the beginning of a new you; but with any form of exercise comes a risk of injury. This time of year can also be a good time for checking your health insurance coverage to make sure that it still meets your needs. If you're going to be taking up a new fitness regime, check your policy to ensure that any injury you might have can be covered by your healthcare plan.

If you're looking for new health insurance, or you're not sure about how well your current coverage will help you in the new year, why not give our Pacific Prime Hong Kong experts a call? Our insurance advisors have years of experience and access to the best plans to help you kick 2017 off with a fresh start!
Latest posts by Luther Putu
(see all)