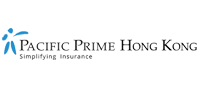 New website ranks hospitals in Hong Kong
At the end of 2014 there were 42 public hospitals and 11 private hospitals in Hong Kong. Expats who have just moved to the city, or even moved neighborhoods are often unsure of where to receive the best quality care. While in a perfect world, all facilities would offer the same high level of care, this simply isn't the case in the city.
Sure, the Hospital Authority has set standards and service guidelines, and the private hospitals have the investment backing to be able to offer high-quality care, but there are certain facilities that are better equipped to offer specific types of care than others. This means that when you need to visit the hospital, it can be tough to pick the best facility. Historically, expats would usually ask their colleagues or friends, or consult with online forums. While these sources do provide some useful information, it can often be incomplete or based on just one opinion.
In other industries, especially the hospitality and restaurant industries, this ordeal of finding the "best" has been largely solved via the use of online platforms like OpenRice and TripAdvisor, both of which take reviews by the general population to create an average score and ranking of the various facilities. Now, a new website aims to take this style of platform and turn it to the hospitals in Hong Kong.
Looking at Hospital Advisor
In early May of 2016, news sites in Hong Kong reported that a social enterprise called the Zubin Foundation had launched a new online platform that crowdsources reviews for the public and private hospitals in Hong Kong.
According to the SCMP, the website "is available in English, traditional and simplified Chinese, was developed through a collaboration between the Harvard Global Health Institute, Hong Kong University's School of Public Health, and local non-profit social policy think tank The Zubin Foundation."
How Hospital Advisor works
Like many other similar review sites, Hospital Advisor users first visit the website (https://hospitaladvisor.org.hk/Hospital/40/1/en) and then create accounts in order to submit reviews of the hospital they have received care at. In order to ensure the reviews are as accurate as possible, users can only submit reviews for healthcare they have received in the past three months.
From all of the reviews submitted, the website then aggregates scores to create a "Quality of Care Score" which is out of 4, with 4 being the highest quality facilities. Because many of us who visit hospitals will usually visit for specific care the hospitals are ranked on both an overall scale and the specific type of care.
For example, as of the writing of this article: The North Lantau Hospital has the highest overall ranking at 3.9/4, while the Hong Kong Sanatorium & Hospital is the highest rated center for cancer-related care with a score of 3.8/4.
In order to develop the rating, Hospital Advisor uses a short survey developed by Professor Ashish Jha from Harvard Global Health Institute, and Dr Janice Johnston from HKU's School of Public Health. The survey has a number of questions where patients can rank their health care, hospital facilities, stay at the hospital and whether they would recommend it.
Aside from rankings, the website also provides useful information for each hospital including its location, contact information, website and more, which makes it easier for users to locate not only a hospital near them but a hospital that can offer the type of care they are looking for.
The link with health insurance in Hong Kong
One of the biggest things many Pacific Prime clients struggle with is where to secure the best quality health care in the city. This website should prove to be a useful tool that can help answer those questions, especially when combined with the list of health care providers in your network. For example, you can look up which providers accept your health insurance and then compare the results on Hospital Advisor in order to identify the best hospital in your network.  
It is also interesting to point out that many of the private facilities in Hong Kong receive high marks for quality, despite the ever increasing cost. This means that if you want to ensure you will be able to access the best hospitals under your insurance plan, it would be wise to speak to a premum broker in Hong Kong. Contact Pacific Prime Hong Kong today to learn more about the best health insurance plans.
Latest posts by Jess Lindeman
(see all)