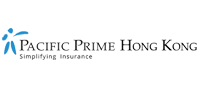 Childbirth insurance: What is it, what does it cover, and why do we need it?
Childbirth insurance, commonly referred to as maternity insurance, has helped a great number of expecting parents in Hong Kong. The excitement of bringing a new life into the world is also a road fraught with health related risks and complications that can add undue stress to a pregnancy. When you're thinking of getting pregnant, childbirth insurance should be one of the first things you consider before the journey starts.
What is childbirth insurance?
Like dental insurance, maternity coverage can often be an "add-on" benefit that can be attached to any basic health insurance policy. In other cases, some insurers may allow you to purchase a separate maternity policy if you wish. Childbirth insurance exists to ensure you have financial peace of mind during your pregnancy.
What you can expect from a maternity plan does depend on what your policy outlines. When selecting a policy, you should be very clear about what your maternity needs will be to ensure that you're not caught out paying out-of-pocket for care, tests or procedures that aren't covered by your plan.
Why do I need it?
Having a child can be expensive and Hong Kong can be one of the most expensive places for healthcare in the world. The 2015 average cost of giving birth in Hong Kong was much higher than other countries:
As you can see, the maternity prices found Hong Kong to be significantly higher than those of its neighbours. By comparison, in the US the cost of a normal birth can be USD $30,000 with caesarean deliveries reaching USD $50,000. The quality and standard of care in Hong Kong hospitals is still considerably high and comparable to Western standards, so mothers wishing to stay in the SAR can be assured they're in safe hands.
What does childbirth insurance cover?
Basic childbirth insurance will generally cover costs related to:
Pre and post-natal treatments and examinations
Medically prescribed c-sections
Normal deliveries
Deliveries with complications
Deliveries following fertility treatments
Hospital or home delivery costs
While more comprehensive plans will offer extended cover that includes a range of benefits for your baby. This could be health care for newborns, fertility treatment costs, congenital birth defects, and medical treatments for newborns if something unexpected happens. The main thing these policies will give you is peace of mind that your focus should be on being healthy and delivering a healthy child.
Getting childbirth insurance for your pregnancy in Hong Kong
If you and your partner are planning to have a child, you will want to start looking for maternity coverage right away. Many insurers have a moratorium of at least 10 months or more, meaning you're ineligible to make claims for maternity care until the waiting period is over. The reason for this is so that insurance companies can minimize the risk of potentially paying for everyone's childbirth costs by covering only those who plan in advance.
Applying for childbirth insurance is easy; it can be done with your existing insurer if they offer such policies, or you can search for a plan from another. When it comes to both ensuring you receiving the comprehensive coverage you need while still getting the best price possible, using a broker like Pacific Prime Hong Kong is your best bet.
The experts at Pacific Prime have been offering maternity plans to both expats and locals alike for more than 15 years. Their experience in both Asia and abroad have made them one of the region's leading brokers, working with some of the world's most renown insurance partners. If you're planning for a baby and want to ensure you give them the best possible start, then call the advisors at Pacific Prime Hong Kong today!
Jessica Lindeman is a Content Strategist at Pacific Prime. She comes to work every day living and breathing the motto of "simplifying insurance", and injects her unbridled enthusiasm for health and insurance related topics into every article and piece of content she creates for Pacific Prime.

When she's not typing away on her keyboard, she's reading poetry, fueling her insatiable wanderlust, getting her coffee fix, and perpetually browsing animal Instagram accounts.
Latest posts by Jess Lindeman (see all)