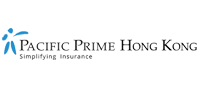 The measles vaccine and your Hong Kong medical insurance
The measles outbreak is decidedly the most major health scare the SAR has witnessed in the first quarter of 2019. And the outbreak shows no signs of abating anytime soon as, just a few days ago, 5 more measles cases were confirmed. This has hiked up the number of total cases in the SAR to 55 this year, already setting a 5-year record.
Hong Kong will also face a measles vaccine shortage during the Easter travel period, which further fuels the anxiety felt by many Hong Kong residents. Read on to learn more about the measles outbreak in Hong Kong, and whether your Hong Kong medical insurance plan covers measles vaccines.
Hong Kong's measles outbreak: The situation so far
As of the time of writing this article, the total number of measles cases reported in Hong Kong so far is 55, 25 of which have involved airline/airport staff.
Hospital workers are also among the cases reported. Just a few days ago, a 20-year-old nurse who works in the medical ward of Princess Margaret Hospital contracted the disease, despite the fact that she had received 2 doses of the measles vaccine and was in good health. It was later discovered that she worked in the same ward where a measles patient was hospitalized.
The hiking number of measles cases reported has led to widespread concern about a disease that was once brought under control in the city-state for the past two decades due to high vaccination rates. In 2016, the WHO declared Hong Kong measles-free as local transmission of measles had been eliminated for at least 36 months.
While the upsurge in cases is indeed alarming, Professor Yuen Kwok-yung, an infectious disease expert at the University of Hong Kong, said in this SCMP article that there is no need to panic, as the mortality rate is very low (around 0.1 to 0.3 percent).
Hong Kong set to change its measles vaccine policy
In light of the recent measles outbreak, Hong Kong is set to change its vaccination policy. From next year onwards, children aged 18 months will receive their second dose of the measles vaccine. Under the existing policy, children have to wait until they're 6 years old to receive the second jab. This policy update will bring Hong Kong in line with Australia, Macau, and Mainland China. In all of these countries, the second dose of the vaccine is administered at 18 months, rather than at 6 years of age.
What is measles? How is it spread?
Measles is a highly contagious infectious disease, and ranks among one of the top causes of death in children globally. It is caused by a virus in the paramyxovirus family, and is most commonly passed through direct contact and through the air. If a person carries the virus, up to 90 percent of those in their immediate vicinity who are not immune will also be infected.
Typical signs and symptoms
The first signs and symptoms of measles infection include:
Fever
Runny nose
Coughing
Red and watery eyes
Muscle aches
Light sensitivity
White spots on the inside of the cheeks
A few days later, a rash will develop, occurring first on the face and neck. After about three days, the rash will spread, eventually reaching the hands and feet. The rash usually lasts for about five to seven days, and then fades.
Measles complications: Who's at risk?
Most measles-related deaths are caused by complications associated with the disease, which occurs mostly in unvaccinated children under 5 years of age, and adults over 30 years of age. The most serious complications include blindness, inflammation of the brain, severe diarrhea (and subsequent dehydration), ear infections, or respiratory conditions like pneumonia.
Unvaccinated young children are at the highest risk of contracting the measles virus and its associated complications. Other high risk groups include unvaccinated pregnant women, poorly nourished children (especially those with a lack of vitamin A), or people with immune systems weakened by HIV/AIDs.
Preventing measles
Anyone who is not vaccinated against measles is at a much higher risk of catching the disease. The most effective way of preventing the virus is therefore to ensure you're fully vaccinated against measles.
The MMR vaccine
The MMR vaccine is a three-in-one vaccination against measles, mumps (a virus which affects the salivary glands), and rubella (a virus that typically causes mild symptoms like fever, but can lead to complications like arthritis or inflammation of the brain).
In Hong Kong, the MMR vaccine is included in the Childhood Immunization Programme. Women of childbearing age who have not been previously immunized should also get the MMR vaccine before pregnancy to protect the health of their baby.
Does my Hong Kong medical insurance plan cover the measles vaccine?
Amid the measles vaccination shortage currently experienced in Hong Kong, those who are lucky enough to find available doses are paying up to HKD 1,800 for one dose of the vaccine at private clinics. Considering how much the vaccine costs without insurance, it is definitely a good idea to check whether your Hong Kong medical insurance plan will pay for measles vaccines.
Most Hong Kong medical insurance plans that feature preventative benefits (e.g. health check-ups) will cover essential vaccinations like the measles vaccine. If you're in any doubt, however, we highly recommend confirming this with your insurer/broker as many plans limit the types of vaccines covered.
Another point to note here is that most local health insurance plans in Hong Kong attach waiting periods to the vaccination benefit, meaning you'll have to wait a specific amount of time before you can make a claim on this particular benefit. International health insurance plans, on the other hand, usually don't attach waiting periods to the vaccination benefit.
If you have any questions about vaccinations and your Hong Kong medical insurance plan, please don't hesitate to get in touch with our team at Pacific Prime Hong Kong. Geared with 19+ years of experience in the industry, our experts are on hand to guide you through every step of the insurance process; from understanding your needs and matching you with the best private health insurance plan, right through to supporting you with claims and renewals.
Contact us today for a free plan comparison and impartial advice!
Latest posts by Jess Lindeman
(see all)