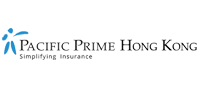 Why should you plan for your future health expenses now?
When we are young and healthy, we don't always think about the future health expenses we may face. We are not talking only about unforeseen accidents here, but more about chronic conditions that can develop over the long term and stay with us for, perhaps, our entire lives. These conditions must be regularly treated with medication and monitored by doctors, and that means they are a major risk for any budget. The scary part? Most insurers won't cover any chronic conditions or pre-existing conditions when onboarding new clients.
Luckily, there is a strategy which ensures that future health expenses are manageable and within our members' budgets for their entire life where possible. It is called long term health insurance, and Pacific Prime has just released a dedicated guide about obtaining long term health insurance, available for free download now.
Five reasons why you should plan for your
future health expenses
now
Securing the right long term health insurance gives you financial advantages, and to many of Pacific Prime's clients, finding a cost-effective plan is of the utmost importance. Below we have listed five main reasons for planning for your future health expenses:
1. Cover your healthcare costs now and in the future
We've briefly mentioned the way insurers work. Any pre-existing condition most likely won't be covered when you decide to switch to a new plan. That's why choosing one healthcare policy and continually renewing it protects you and your budget way better than changing insurers regularly.
2. The right coverage will move with you wherever you go
For modern and flexible expats, securing an international health plan might be the best choice, as even when work assignments force you to move countries frequently you are protected, and so are your pre-existing conditions. An international plan also means no losses if you change countries in the mid-term of the insurance plan, and gives you peace of mind during holiday trips.
3. Protect yourself from long term financial loss
The rule of "it is too good to be true" perfectly aligns with health insurance premiums. Some insurers might lure new clients with excellent benefits and low premiums, only to drastically increase the price in the next few years to make up for their losses. In this way, recklessly purchased plans can figuratively strike at the policyholder's pocketbook, as he or she is forced to either change the policy and lose their pre-existing condition coverage or bite the bullet and pay for exorbitant premium increases.
4. Constant access to reliable, quality healthcare
The best health insurance plans can give you access to the hospitals and clinics you want around the globe. Private healthcare is considered to provide better and, oftentimes, faster healthcare, and – in the case of expatriates – offers service in English.
5. Auxiliary coverage benefits
You may never know you need some form of supplemental coverage until your life or savings account depends on it. Most international health plans offer extra services such as:
– Assistance for major political/terror issues
– Medical evacuation
– Right to a second opinion
– Convenience services (e.g., 24-hour advice hotlines, pharmacy delivery)
– And more, depending on the plan
How to identify the right insurance plan that will cover
future health expenses
?
Now that you know why you should plan for stable future health expenses, let's take a closer look at how you can do it. There are ten key points to keep in mind when looking for a long term health plan that will be cost-effective and efficient over the course of time. Things to look at when shopping for an insurance plan include:
Coverage scope vs. premiums

Quality of insurer's customer service

Do hospitals recognize the insurance company?

Who is the underwriter?

How long has the insurer been in the market?

Number of insured members

Does the plan have international coverage?

Insurer's history of premium increases upon renewal

How does the insurer increase premiums?

How are the insurer's broker-insurer-customer relationships?
Download
Your guide to obtaining long term health insurance
today!
To get answers to your most pressing questions about planning for your future health expenses, download Your guide to obtaining long term health insurance. This Pacific Prime guide presents. in detail. how to secure the most cost-effective private insurance plan; taking into account ways to identify it, and reasons to get it. This free of charge resource is a concise yet informative read recommended for people who are concerned about their future health expenses and like to plan ahead.
Get expert advice from Pacific Prime Hong Kong
Using the services of a broker, such as Pacific Prime Hong Kong, can be very beneficial for a future policyholder, especially if this is your first time buying health insurance. Since brokers have in-depth knowledge of the market, including available insurers and their products, they can save you time by finding answers to the above questions for you. Get in touch with Pacific Prime Hong Kong, and feel free to ask any health insurance related questions. Our expert insurance advisors will do their best to find you suitable and cost-effective insurance to protect you, your family and even your business.
Elwira Skrybus is a content writer at Pacific Prime. In her everyday work, she is utilizing her previous social media and branding experience to create informative articles, guides, and reports to help our readers simplify the sometimes-puzzling world of international health insurance.

When she isn't writing, you are most likely to find Elwira in search of the perfect plant-based burger or enjoying Hong Kong's great outdoors either at the beach or from the boat - the closer to the sea, the better!