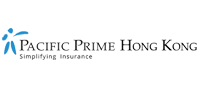 Four reasons why the cost of private health insurance is rising
Anyone who has ever bought an International Private Medical Insurance (IPMI) plan will have noticed that their premiums go up slightly during renewal time each year. While the exact reason for each country differs, today's article Pacific Prime Hong Kong will discuss why IPMI premiums changed this year, using data taken from our recently released Cost of International Health Insurance 2018 report. This report presents the actual cost of private health insurance for families and individuals in 100 countries in 2018, as well as an extensive analysis section with this year's key findings and factors behind IPMI premiums increase.
Four reasons why the
cost of private health insurance
is rising
In this year's report, our Pacific Prime experts have continued to look at the key drivers that affect the cost of private health insurance worldwide. Some of the points below have a stronger regional impact, such as government regulations, but most of the key drivers apply globally. The main reasons behind premium increases IPMI consumers see each year are as follows:  
1. Increased demand for international quality private care
The increase in demand for international quality health care was a trend first observed by Pacific Prime in 2017, and our prediction is that it will continue to have a significant impact on shaping IPMI premiums has been correct. In fact, Deloitte's 2018 health care outlook confirms our assumptions, stating that the increased demand for quality healthcare in both the public and private sector is a crucial driver of cost.
Growing middle to upper class numbers in many countries, as well as the general aging of populations worldwide, are driving the demand for quality medical treatments and modern medical equipment to be available. Such demand drives up the costs of healthcare, and as a result, clients pay higher premiums to cover it.
2. Increased cost of healthcare
Similarly, when the cost of healthcare is rising, so are insurance premiums. Rising costs of healthcare is nothing new, and it certainly won't be stepping off our list of main IPMI premium influences any time soon. What is developing is the increased demand for better quality healthcare and equipment as well as increased investment and the development of new technologies, all of which are continuing to drive up the cost of healthcare globally.
Pacific Prime has created an International Private Medical Insurance Inflation Report 2018 which explains in great detail how the cost of healthcare is connected to the cost of private health insurance, among other inflation drivers.
3. Increased regulation
Stricter regulations might not seem like a great thing at first, especially if it causes a drastically premium increase for the policyholders, but increasingly rules are being set by governments to increase the protection offered to insurance customers long term. Strict insurance licensing, and healthcare regulations, such as regulating the standard of facilities, quality of care and transparency of price at private facilities, can be helpful when it comes time for consumers to choose a facility for treatment.
The flipside to creating greater security for consumers is that insurance providers have increased compliance costs when trying to meet these new laws. As is the case with many industries, some of these costs are then reflected in the prices of the products consumers purchase.
Among all those regulations, we have identified two that have the most significant impact on the cost of private health insurance.    
3.1.  Implementation of stricter insurance licensing
Governments have responded to the fiscal vulnerabilities of the previous decade by introducing tougher rules regarding the capital of insurance companies. These rules exist to ensure that an insurer can remain solvent, even where covering significant claim payouts. In Hong Kong, an insurance company has to have a minimum capital of HK$20 million to be able to operate in order to be licensed. This allows only reputable and stable insurers to enter the market, but can also mean significantly higher premiums for clients as companies compensate for increased capital demand. 
3.2. Implementation of mandatory cover
Mandatory cover refers to the legal requirement of people to possess health insurance. In this year's report, we have seen a significant premium increase in Dubai – an Emirate that requires both locals, expatriate residents, and tourist visitors to secure health insurance before being granted entry (or, otherwise, they're subject to hefty government fines or ejection from the territory).
Legally enforced insurance can also mandate cover for expensive benefits like maternity-related treatments, diabetes, cancer, and others. With the requirements to offer plans that demand coverage for riskier benefits, it's not uncommon for insurers to then adjust premium price schemes in such a location to offset their increased exposure.
4. Continued challenges with fraud regulation
It is estimated that each year medical fraud costs the industry USD 455 billion. Insurance companies have long been investing heavily in fraud detection and prevention measures; building new technologies, and funding teams to reduce and recover monies lost to fraudulent claims. Again, the added cost to insurers in fighting medical fraud has a direct affect on the cost of private health insurance, including the end users of international plans.
Cost of Health Insurance in 2018 worldwide
While insurance premium increases are something to account for each year during renewal time, it is an excellent habit to understand why they change and the reasons behind it. Not only will you be prepared for the increase but, if you read our Cost of Health Insurance report, you will also be aware if your new premiums are within market expectations. So, just how much have the insurance premiums increased in 2018 compared to previous years? What are the average, individual and family policies prices worldwide?
The answer to those and other health insurance questions can be found in Pacific Prime's FREE Cost of International Health Insurance report. For a detailed analysis of your current plan or inquiry about a new one, contact our team in Hong Kong for a free quote and plan comparison.