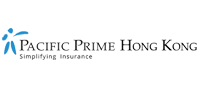 How will 5G technology affect health insurance?
With the advent of 5G mobile technology, the world is getting more ready for the new waves of changes it may bring, among which the healthcare industry will be facing drastic transformation. On March 19, 2019, the opening day of the 14th Asia Conference on Healthcare and Health Insurance, health experts and healthcare providers gathered together to exchange opinions on the future of 5G technology and how it will reshape the healthcare industry. One prime example is the next generation of wearables, which will record all forms of health data and greatly enhance the healthcare data accessible by insurers to allow for more accurate underwriting.
In today's article by Pacific Prime Hong Kong, we will highlight the nature of 5G technology, its major applications in the medical field, and some underlying and potential problems it may pose.
What exactly is 5G technology?
5G (5th Generation) is the latest generation of cellular mobile communications. Expected to allow for connectivity speeds of up to 10 gigabits per second, it will not only provide parity with wireline speeds at ultra reliable low latency, but will also include the ability to support billions of devices and sensors. The 5G millimeter waves, which are smaller and faster, can transmit large packets of data without clogging the network.
How will 5G affect the health insurance sector?
With the emergence of 5G technology changing the type and availability of data in the future, health insurance business models are rapidly shifting towards an ecosystem comprising of traditional health insurers, health tech, and health insurance digital platforms. Below are some areas that best exemplify how 5G technology is going to reshape the healthcare sphere.
Real-time health data via wearables
This is the era where data is king. 5G communications open up the possibility for insurers to leverage wearables, which measure everything from your blood sugar level to your heartbeat, to collect a huge amount of real-time health data from clients at an unprecedented rate. In addition to hard data, patients will also be able to integrate new data sources such as voice and video input into healthcare.
Based on the valuable data, insurers will be able to channel 5G technology to conduct more dynamic and holistic underwriting and monitor claims more accurately. Most importantly, the data will also contribute to the treatment process as doctors will be able to increase the accuracy of diagnoses and administer treatment more efficiently by detecting emerging health patterns much faster.
Additionally, these gadgets will appeal to younger and healthier generations while promoting healthy and smart living, which will boost engagement among clients and enable them to take more control over their healthcare. For instance, clients will be encouraged to take better care of themselves through premium incentives.
5G technology will also monumentally enhance the Internet of Medical Things, which is an ecosystem that will encompass up to billions of low-energy, low-bitrate, connected medical and health-monitoring devices, clinical wearables, and remote sensors. In the foreseeable future, doctors will rely on these instruments to continually gather patients' medical data such as vital signs, and physical activity – even if they are taking their prescribed medication.
Online consultations
5G will help us bring connected healthcare to a whole new level. Online consultations and telehealth solutions are on the horizon as they reduce patients' wait times, and enable quality care through improvements in imaging, diagnostics, and treatment. Connected healthcare networks also allow for better doctors and healthcare to more people, regardless of their location, benefiting patients who would traditionally need to travel great distances to receive treatment for complex body conditions.
Low-latency, remote medical functions
Some mission-critical medical functions require high reliability and availability with latency intervals that are down to a few milliseconds, which will be made possible only with 5G technology. This revolutionary breakthrough means more consistent and reliable user experiences to improve medical care as connectivity has become a vital component to healthcare.
Central repository
5G will make online centralized patient records more accessible, helping medical personnel manage the quality and efficiency of their care, and eventually leading to more efficiency and better outcomes.
What are the potential limitations of 5G technology?
While 5G communications have opened up tremendous opportunities in the healthcare sector, there remains a number of limitations associated with the latest technology.
Firstly, finding a way to ensure the safety of such a huge dataset stored online and transmitted through the network is a major challenge. Governments and mobile communication corporations have to work together to ascertain the privacy and security of sensitive personal data.
Secondly, while online consultations may be an effective and convenient healthcare solution, it could never replace actual, face-to-face meetings and personal contact and care, especially when it comes to addressing mental health conditions, which are relatively harder to reflect by health metrics and data.
Thirdly, establishing 5G networks will require a large sum of capital input because more infrastructure such as radio towers will have to be built to compensate for the smaller scope of coverage of 5G owing to the higher bandwidth.
Contact Pacific Prime for your insurance options
In the near future, the 5G technology will bring us to a new era where real-time health services will become the norm rather than the exception. Real-time healthcare will empower insurers to offer clients tailored and proactive wellness protection coupled with prevention, vis-a-vis adopting a reactive response to chronic or acute health conditions.
To understand more about the latest health and insurance trends, stay tuned to our weekly blog posts on Pacific Prime Hong Kong's website, where we simplify insurance via a vast array of regularly updated insurance resources.
With over 19 years of experience and nine offices strategically situated across the world, Pacific Prime Hong Kong is a reputable insurance brokerage that leverages its close relationships with major insurers and specializes in international health insurance and employee benefits solutions. Contact us today for impartial insurance advice, an obligation-free quote, and/or a free plan comparison!
Anthony Chan is a content writer at Pacific Prime. He's responsible for writing, translating, and editing articles, guides, infographics, leaflets, as well as other resources for Pacific Prime and Kwiksure.

When he's not working, he's usually on the hunt for great restaurants, playing badminton, and writing screenplays.