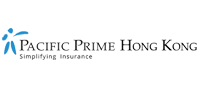 5 best things to do in Hong Kong during Chinese New Year
Chinese New Year is just 'round the corner! Falling on Sunday, January 22nd this year, Chinese New Year (aka CNY or the Lunar New Year) is Hong Kong's most celebrated festival. From flower markets to pop-up displays and more, the city-state is gearing up for the new year festivities and preparing to ring in the Year of the Rabbit. With three public holidays dated from January 23rd to 25th, this Pacific Prime Hong Kong article gives local and expat residents some ideas for the best things to do during this time. 
1. Visit a flower market
There'll be 15 flower markets held across the city between January 16th and January 22nd, so you'll be spoilt for choice when it comes to options. If you fancy going to the biggest and most popular one, head to Victoria Park Flower Market. You'll find a total of 175 stalls selling everything from plush toys and interesting gadgets to delicious food and drinks. Bonus points if you visit on the last day, as there'll be some killer discounts up for grabs! Other flower markets in Hong Kong include Fa Hui Park and Sha Tsui Road Playground. 
2. Get into the Disney spirit
Yes, you read that right! Time Square will be hosting Disney characters Mickey Mouse and Donald Duck as the auspicious Maneki-Neko and Daruma. As part of the Feast of Fortune and Happiness campaign from now through February 5th, the two-meter mega-size installations will be at the Times Square Open Piazza to greet visitors. This was created in collaboration with a local toymaker, URDU.  What's more, there'll also be a pop-up store in the Atrium on the mall, offering 50 limited-run Disney items as well as the URDU Fukuheya Disney collection. 
3. Cheer your favorite jockeys in the Chinese New Year Raceday 2023
On January 24th, thousands of people in Hong Kong will flock to Sha Tin Racecourse to test their luck at the Chinese New Year Raceday. In addition to nail-biting horse racing (with some mega prizes up for grabs), there'll also be lion dance performances and festive windmills. iconic flowers blooming, and a musical performance by singer Joey Yung! So even if gambling isn't your cup of tea, there are plenty of reasons to head to the Chinese New Year Raceday to kick off the Year of the Rabbit. 
4. Wish upon a wishing well
In need of some good fortune? The Lam Tsuen Wishing Tree is the place you can visit from now until February 5th. Legend has it that visiting this wishing tree in Tai Po will make your wishes come true. You'll need to write your wishes on a placard and tie it to a mandarin, which is considered an auspicious fruit in Chinese culture. You'll then need to throw the placard up high onto the tree without falling back. At the wishing well, there'll also be food vendors selling local Hakka delicacies and cultural performances 
5. Share your love for reading
For something a bit less traditional, you can head to the annual charity book sale Books for Love @ $10. It's a book drive that accepts book donations at 40 designated collection points in Hong Kong from now until January 31st. The donated books will be part of an online book sale beginning in March and an eight-day on-ground book sale event at Taikoo Place in April – all being sold for just HKD $10 each! If you want to share your love for reading and declutter at the same time, this is a good initiative to be a part of!
Take charge of your health and wellbeing this Chinese New Year by reaching out to Pacific Prime Hong Kong today!
Chinese New Year is a time most people spend with their families and friends. It's a time that reminds us of what's truly important in life: our health and wellbeing, and that of our loved ones. So this Chinese New Year, take the opportunity to go over your health insurance options in Hong Kong and secure a plan via Pacific Prime Hong Kong today. By doing so, you'll get the peace of mind knowing that you'll have access to the best healthcare – without having to face sky-high medical bills or pay out of pocket. 
With over 20 years of industry experience, we've got the knowledge and expertise to help you find the right plan for your unique needs and budget. Reach out to one of our impartial insurance advisors for a free plan comparison and quote today!
Latest posts by Suphanida
(see all)