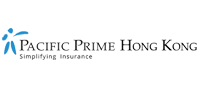 4 reasons why it's important to take paid time off during the pandemic
What were your plans for this summer? Perhaps you had booked a resort stay in the South of France, a flight to attend your best friend's wedding in Hua Hin, or a romantic 5-star getaway with your significant other. Even as lockdowns in various parts of the world begin to ease, most people have had to cancel their eagerly-awaited holidays. And with canceled holiday plans comes canceled paid time off. Or does it?
Taking a day off might not seem as appealing when you have nowhere to go, and particularly when stricter social distancing rules have been put into place in Hong Kong to combat its worst wave of the coronavirus outbreak. While you may be spending more time at home than ever before, experts say not taking any time off work could be detrimental to productivity. And during the pandemic, it also carries a mental health warning.
So, without further ado, our latest Pacific Prime Hong Kong article explores the 4 reasons why taking paid time off during the pandemic is necessary.
1. Take a step back from the daily hustle
While the majority of office workers have the privilege of working from home, many people are surprised by the stress they feel once the novelty of home office starts to wear thin.
While these stressors may not be the same thing as hectic MTR commutes to the office, attending a barrage of in-person meetings, or the feeling of not getting any alone time, they can still be detrimental to your mental health.
For example, boundaries separating work and leisure time can become blurry when working from home. Workdays and weekends can, therefore, blur into a nebulous mess that leaves us feeling anxious. Taking a step back from the daily hustle – even if you have the privilege of work from home arrangements – is therefore important in helping you acquire a reprieve from the daily hustle.
Pro tip: reframe rest for recovery
While the culture of being busy is often hailed in the corporate world, it is important to keep in mind that busyness is not a badge of honor you need to wear at all times. Office employees who feel guilty about taking time away from work to rest are therefore advised to reframe rest for recovery.
"Recovery is a much more active, participatory word and better reflects what you're doing, […] you're investing in your future self, you're investing in your energy, you need that recovery time to recharge your batteries." -Melody Wilding, licensed Social Worker.
2. Avoid burnout
"When we do take care of ourselves, we see benefits to our physical and mental health, performance and productivity. When we don't, we pay a price: innovation, creativity, resilience, empathy, decision-making and team building are the first to disappear when we are burned out and depleted." -Ariana Huffington, Founder & CEO at Thrive Global.
Corporate burnout, which describes chronic workplace stress that has not been successfully managed, can also occur when working from home. In fact, a recent survey found that 50% of people who are now working from home are experiencing burnout. Feelings of burnout from working at home can, however, feel slightly different, manifesting as more of a "mental fuzziness". It is not uncommon for those experiencing corporate burnout at home to feel frustrated, confused, and/or angry.
Burnout is different for everyone, so if you do notice any change in your behavior, it is important to address it before your mood dips even further. Taking a few days of paid time off is, therefore, a good place to start – especially if you've been feeling increasingly overwhelmed and uncertain as the pandemic rages on. After all, we are only human – no one can work non-stop and remain productive.
3. Reap the benefits of going on holiday without traveling overseas
"Holidays during the coronavirus pandemic may sound crazy, because you cannot do many things that you love, […] but research into staycations shows that the effects of holidays at home hardly differ from holidays elsewhere." -Jessica de Bloom, Occupational Psychologist at the University of Groningen.

Time away from work, even if you're not going on a traditional overseas holiday, can still present a myriad of advantages. While you may not be sipping a mojito and admiring the Goan sunset, detaching from work gives you the opportunity to recover and relax, thus granting you greater autonomy over how you spend your time and connect with those around you (even if it's on a virtual basis). What's more, going on a staycation can also save you from worrying about COVID-19 related travel/quarantine requirements.
Not sure how to get that "holiday feeling" without traveling overseas? Consider these tips:
Explore the unfamiliar: Whether that's walking out of your front door in a different direction, or exploring lesser known hiking trails in Hong Kong, you can still replicate that "adventurous travel feeling" without leaving the city.
Alter your living environment: If you want to plan a staycation at home, consider making changes to your living environment. For instance, you can set up a blanket fortress in the living room and "camp out" at home for a day or two. To make it even more like real-life camping, consider playing nature sounds in the background.
Think of traveling as a mindset: While a different geographical location can activate the feeling of novelty and exploration much faster than a staycation, you can still alter your mindset to perceive your environment via a different pair of eyes and as a foreign tourist.
4. Take paid time off for self-care
Self-care
/sɛlfˈkɛː/

noun

the practice of taking action to preserve or improve one's own health.

the practice of taking an active role in protecting one's own well-being and happiness, in particular during periods of stress.
The coronavirus pandemic has affected all of our lives in one way or another. As we cope with social distancing regulations, as well as seismic shifts in our work routine and personal lives, it is becoming more crucial than ever before that we take the time to care for ourselves, our bodies, and our minds. When you're feeling particularly overwhelmed, taking time off for self-care can help restore calm to the chaos.
To make the most out of your self-care day off, it's best to be prepared. Schedule your self-care day(s) in advance so that you can plan your other errands and commitments around the day, thus ensuring that you're not under too much pressure on your day off.
Many of us can feel lost if we don't make any plans for our day off, so it's a good idea to come up with at least a rough idea of what you'll be doing before your self-care day begins. Here are a few ideas to get you started:
Start a new book
Enjoy a soothing bath or shower
Learn something new
Cook your favorite meal
Go for a walk
Watch your favorite movie
Write a gratitude list
Have a spa day at home
Get in touch with Pacific Prime's expat health insurance specialists
For the ultimate peace of mind during the pandemic, we highly advise securing the right expat health insurance plan in Hong Kong. Contact our team today for a free plan comparison and quote.
Want to learn more about insurance? Be sure to check out our wide range of free Hong Kong health insurance guides and blog articles!
Jessica Lindeman is a Content Strategist at Pacific Prime. She comes to work every day living and breathing the motto of "simplifying insurance", and injects her unbridled enthusiasm for health and insurance related topics into every article and piece of content she creates for Pacific Prime.

When she's not typing away on her keyboard, she's reading poetry, fueling her insatiable wanderlust, getting her coffee fix, and perpetually browsing animal Instagram accounts.
Latest posts by Jess Lindeman (see all)