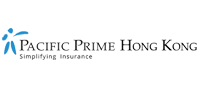 SCMP's webinar series: Pierre de Mirman shares insights on Shanghai healthcare
As part of SCMP's Global Citizens webinar series, Pacific Prime's Global Head for Employee Benefits & Corporate Solutions, Pierre de Mirman, was invited to provide an insightful presentation titled – Healthcare 101: What you need to know about healthcare in Shanghai and touched on the following 3 main topics for viewers and expats alike:
Healthcare trends in China 
Private vs. public medical facilities
What is driving the increase in costs?
Medical facilities – How does it work in Shanghai?
Mandatory and commercial medical insurance 
Value added services – how insurance helps you
Navigating Shanghai's healthcare system
Hospitals in Shanghai – what to expect? 
New to Shanghai? 5 useful tips to know for expats 
The whole presentation was backed by Pierre's account of utilizing certain segments of Shanghai's healthcare system, which ended with a Q&A session.
In this article, Pacific Prime Hong Kong provides a summary of the main points discussed to help expats gain a better understanding of Shanghai's healthcare system and the benefits of securing health insurance in China.
Healthcare trends in China
Like many countries around the globe, China has witnessed an increase in the different levels of healthcare that offer various types of services to meet the needs of locals, as well as cater to the requirements of expats living in major cities like Beijing and Shanghai.
Private vs. public medical facilities
Pierre's presentation took a look at 4 different segments of healthcare services:
Public
VIP Ward (the VIP section of public hospitals)
Standard Private
Luxury Hospital
The above facilities differ according to the level of services offered, as well as the costs, with public hospitals being the cheapest and luxury hospitals being the most expensive. Pierre provided some excellent benchmarks to compare between the segments including outpatient consultation, routine pregnancy, and MRI scan.
What is driving the increase in costs?
Medical costs in China have been rising over the past couple of years and remains a key issue, especially for health insurers. As medical costs go up, so do health insurance premiums. According to Pacific Prime's 2019 – 2020 State of Health Insurance Report, the insurance market has been working hard to offer sensible plans that strike the best balance between price and benefits. For instance, solutions that exclude cover at high-cost facilities are increasingly commonplace, as they can help clients save around 30% on their premiums.
In the presentation, Pierre provided insights on global IPMI inflation in 2019 and mentioned the 4 key drivers behind 2020's IPMI inflation in China:
New medical technology
Increased compensation for healthcare professionals
Imbalance of healthcare resources (supply and demand)
Healthcare overutilization
With this knowledge, it is easier to understand why health insurance premiums are so dynamic in China.
Medical facilities – How does it work in Shanghai?
For expats living in Shanghai, it is important to understand health insurance fully, as the type of coverage that you or your employer signs up for will directly impact where you can go for medical treatment.
Mandatory & commercial medical insurance
The presentation further covered mandatory insurance, as well as several types of commercial medical insurance including:
Social insurance (mandatory)
Supplementary/commercial insurance
Middle-end medical insurance
High-end medical (HEM) insurance
Expats in Shanghai typically choose either middle-end medical insurance or HEM insurance, as they provide the best cover.
See the video for a comparison of the different features including hospital access, geographical cover, the average cost per person, and more.
Value added services – How insurance helps you
With reference to Pierre, the level of services that are provided to expats is incredible. Health insurers provide several services to ensure ease of access, as well as simplify the experience for members. These service offerings include:
E-claims
Mobile Apps
On-site hospital representatives
Employee Assistance Programs
And more
A table featured in the presentation provides a comparison between different insurers and an explanation of the different services available.
Navigating Shanghai's healthcare system
In this section of the presentation, several hospitals were listed for each segment of Shanghai's healthcare system. In fact, at least 20 different hospitals and centers are mentioned in the presentation from different segments of Shanghai's healthcare system. Pierre also provides first-hand experience of using one of the hospitals, which was near where he was living in Shanghai. Expats will find this section of the presentation particularly useful.
Hospitals in Shanghai – What to expect
For the hospitals in Shanghai, Pierre provided a detailed account of the different segments of Shanghai's healthcare segments including public hospitals, public hospitals AAA (VIP section), private hospitals, and luxury hospitals. His main takeaways can help expatriates understand which services are better for them and more.
(Looking for more in-depth information on Shanghai healthcare, or your health insurance options? Download our Public and Private Healthcare guide here).
5 useful tips to know for expats
For the last section of the presentation, Pierre provides some excellent tips that expatriates will find useful. All of which are honest and informative to help any expat receive a smooth healthcare experience in Shanghai.
Watch the video here!
At Pacific Prime, we strive to provide excellence through the services we provide and the partners we work with.
Full credit goes to SCMP's Global Citizens for inviting Pierre to represent Pacific Prime and reach out to a global audience of expatriates, especially those living or planning to live in Shanghai. Enjoy!
Register for the video: Healthcare 101: What you need to know about healthcare
Contact us today for more information on health insurance!
Jimmy is a content writer who helps simplify insurance for readers interested in international private medical insurance. He is on a mission in Thailand to support locals, expatriates, and businesses by bring the latest news and updates to his Pacific Prime blog articles.

His expert view and wealth of knowledge on insurance can also be found in his blogs for China, Dubai, Hong Kong, and Singapore.