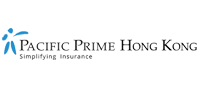 Your guide to cafe-hopping in Hong Kong 2021
One thing you need to know about living in Hong Kong is that the locals love to do two things: shop and cafe hop. If they're not updating their wardrobe at shopping areas like Central and Causeway Bay, then they're likely having some yum cha, a Cantonese brunch involving dim sum and Chinese tea, or visiting the latest cafe everyone's talking about. But with so many cafes to choose from, how does one know where to go? This Pacific Prime Hong Kong article is your guide to cafe-hopping in Hong Kong.
The best cafes in Hong Kong you need to try
You don't have to be in the city for long to notice that there are more Hong Kong coffee shops than you probably have time for. Say the word coffee to the locals and watch their eyes perk up as they start to share, and perhaps even argue over, their favorite cafes. Whether you're looking for a caffeine buzz, a bite to eat, or somewhere to take a break from the hustle and bustle, here are some of the best coffee shops in Hong Kong to try in 2021.
The Coffee Academics
The Coffee Academics is a tried-and-true favorite amongst coffee lovers, with branches in Hong Kong, China, Singapore, and Thailand. Coined as one of the best coffee shops in the world by The Telegraph, you can expect an impressive selection of champion blends that each have their own unique touch. One unique advantage of this coffee shop is that they roast the beans in-house. The flagship store in Causeway Bay, making it a great stop for a pick-me-up while shopping. With many branches around the city, you can stop by any location that's convenient to enjoy their consistently good coffee.
Knockbox
Run by true coffee enthusiasts, Knockbox offers a distinct coffee experience that is guaranteed to satisfy your coffee craving. Not only does this Mong Kok-based coffee shop roast their beans in-house every week, but the fact that the beans come off the shelves within a month means freshness is inevitable. In addition to that, the specialty-grade beans that are available have scored an impressive 80 or more according to the Coffee Quality Institute (CQI) protocol. That means every bean you taste here has been professionally judged to ensure you'll enjoy a tasty cuppa.
% Arabica
Originally started in Kyoto, Japan, % Arabica opened their first branch in Hong Kong in 2017. Since then, it has become one of the world's fastest-growing specialty coffee brands, pleasing the palates of locals and tourists alike. This coffee shop follows the theme of in-house coffee roasting, which takes place in its Discovery Bay headquarters. Forget fancy concoctions and trendy drinks, % Arabica sticks to simple coffee that is brewed to perfection. There are seven branches around town, including TST's Star Ferry Pier and Central's IFC Mall.
NOC
Stay fueled throughout the day with NOC's quality coffee and delectable food options. Ideal for catching up with friends and a yummy brunch, NOC offers carefully selected beans, clean food, and comfort. Covering two floors, Gough Street's branch provides a bright space for working, conversing, or chilling out. Beans are roasted in-house and brunch items are prepared fresh every time. Aside from the classics, NOC also has more creative coffee creations for you to try. Fizzpresso anyone?
Elixir
Fans of minimalist decor and delicious coffee are bound to fall in love with Elixir. Focusing on the concept of "coffee therapy", Elixir keeps things elegantly simple, from their interior design to their selected beans on offer. Situated on Haven Street, this tiny cafe offers a quiet and cozy escape from the commotion. There aren't a lot of choices available here, which doesn't really matter when what's available is as good as it is.
14:41
Located on Central's busy Peel Street, 14:41 is a pet-friendly cafe that turns into a shisha bar once the sun goes down. The cafe provides a small selection of coffees, teas, mocktails, and food options during the day. At night, enjoy a variety of shisha flavors or take advantage of their beer pong table. Another minimalistic coffee shop on this list, this simple spot is a great stop regardless of what time you show up.
Fifteen
No Hong Kong coffee guide for expats would be complete without a place that combines coffee and shopping under one roof. Fifteen satisfies your need to refuel and shop in a four-story hybrid store that has something for everyone. Featuring a bohemian interior with vintage charm thrown in, the cafe sits on the ground floor of the building. The menu consists of coffee, floral teas, and Japanese lunch boxes. Once you've had your fill, head upstairs to browse the vintage selections of clothing, jewelry, accessories, and tableware – or vice versa!
La Reveur at Flower Market
If you're enamored by Parisian charm then this cafe is one you need to pay a visit to. La Reveur, French for daydreamer, sits in the Prince Edward Flower Market and has quickly become a Hong Kong favorite since its soft opening in August last year. A contrast to the ever-popular minimalistic cafes, the french vibe of this cafe is reflected in its lively murals and colorful decor. Coffees, savory bites, and desserts are on the limited side until the grand opening, but you can look forward to the complimentary canelé you'll get with your coffee for now.
There are many old favorites and new cafes popping up all the time in Hong Kong, making it difficult to narrow the list down to a select few. As an expat in Hong Kong, it won't be long until you can come up with your own list of favorites.
Looking for insurance in Hong Kong?
Put your health first by securing health insurance. Whether you're looking for international health insurance for expats, family insurance, or other types of insurance, Pacific Prime Hong Kong is here to help. We compare health insurance in Hong Kong to ensure you get the ideal plan for your needs and budget. Contact us to receive impartial advice or an obligation-free quote today.