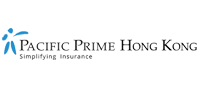 Why Is the HK Public Hospital System on the Brink of Collapse?
Despite the fact that Hong Kong's healthcare system always attains high rankings in different global studies and indexes, it is an undeniable disgrace that the city's medical system is at a "bursting point".
The phenomenon was more obvious during the annual influenza season when hospitals were so congested that the occupancy rate exceeded 100 percent, and that the average waiting time for patients at the accident and emergency departments (A&Es) was over eight hours.
Since then, there has been a heated debate among society about how the government should curb the deteriorating situation. In spite of new measures adopted by the authorities (such as hiring more part-time nurses), it has proven to be of little help to alleviate the epidemic faced by the frontline staff.
In today's article by Pacific Prime Hong Kong, we will take a closer look at this multifaceted and deep-seated crisis that has been plaguing this city for over 30 years.
Staff Shortages
Hong Kong currently has more than 15,000 registered doctors, of whom only about 6,500 are employed by the Hospital Authority. The long-standing issue of staff shortages, together with overcrowding experienced every peak flu season, have caused public medical professionals in the city to stage multiple protests in the past, in which they voiced their anger over lack of resources and low overtime pay, and accused the authorities of 'morally blackmailing' them.
Possible Solutions
Recruiting Doctors from Overseas
Few foreign doctors are working at public hospitals. One main reason is that under the current system, a full registration in Hong Kong requires doctors to go through a licensing exam and internship of more than one year.
Many have suggested that the government should lower the threshold for overseas doctors to practice and limit them to only work at public hospitals for the first three to five years. Such a system was in place before the 1997 handover, when doctors from British Commonwealth countries could practice in Hong Kong.
Building More Medical Schools
The government should consider establishing a third medical school, which would increase the number of medical students by around 60 each year. However, this alone would by no means be able to keep up with the population growth.
Imbalanced Hospital System
Currently, the public hospitals provide care to more than 90 percent of inpatients, despite only employing 40 percent of the city's doctors. Worse still, our current hospital bed-to-population ratio stands at around 4.3 beds per 1,000 citizens, which is substantially lower than the ratio of 5.5 beds per 1,000 people recommended by the Hong Kong Planning Standards and Guidelines (HKPSG).
Possible Solutions
Increasing the Supply of Hospital Beds
Since 1997, the rate of growth in the number of hospital beds has been far outpaced by the population growth rate over the same period.
In 2016, the administration laid down a 10-year hospital development plan, which is expected to deliver an extra 5,000 hospital beds. Under the scheme, a new acute hospital would be constructed in the Kai Tak Development Area, and 11 existing public hospitals would either be redeveloped or expanded. However, it is still insufficient to meet the projected demand.
The government has revealed another 10-year plan on public hospital development in the 2019 Policy Address, which claims to be able to provide 9,000 new hospital beds and can meet growing public demand up to 2036.
Widening Health Care Vouchers
It has been suggested that the healthcare vouchers scheme should be expanded to ease the burden on overloaded government hospitals. The purpose of the plan is to subsidize eligible locals over the age of 65 with an HKD 2,000 voucher annually to pay for private healthcare services. However, it has encouraged people to use both public and private sector doctors, instead of shifting the burden from public hospitals. The government could redesign the policy so that it can better target chronic disease management and prevention by, for instance, gearing the scheme specifically towards check-ups or screening for common chronic diseases, such as hypertension and high cholesterol.
Aging Population
There is no denying that elderly patients tend to require medical treatment more frequently, since they are more likely to suffer from more severe diseases, such as heart attack and chronic illnesses. As the "Strategic Service Framework for Elderly Patients" published by the HA has indicated, the relative risk of an elderly person (aged 65 years or above) being hospitalized is about four times that of a younger person.
Possible Solutions
Reinforcing Primary Care
Researchers advocate that the government should boost manpower and training to ensure a spectrum of primary care providers, so as to focus on prevention, as well as the promotion of a healthy lifestyle, instead of curative services.
Increasing Emergency Fees
In 2017, the HA raised emergency charges from HKD 100 to HKD $180 at Hong Kong's public hospitals to curb the number of non-urgent patients using the emergency service, and cut queues and waiting times for urgent cases. However, figures show that despite a dip in the total number of patients, the number of urgent cases rose by 11,000 to 813,000 in 2017. The growing trend was even more apparent after the authority started waiving fees for old-age living allowance recipients over 75 in July 2017.
Uncontrollable Population Growth
A number of localist groups have held protests asserting cutting down on the one-way permit scheme, under which 150 people a day can move to Hong Kong from the mainland, totaling more than 50,000 per year. They demand numbers allowed in through the scheme to be reviewed since they are attributable to overcrowding at public hospitals, with many frontline doctors agreeing that a majority of their daily patients are from the mainland.
Health Insurance is Your Best Investment for the Future
As Hongkongers, we can, of course, wait until 2036, by which point the government will have completed the 10-year hospital development. However, if you do not wish to wait for hours for emergency medical treatments or operations, a private health insurance solution is your best bet, as it will safeguard you against any financial burden resulting from illnesses and injuries up to the policy's limit.
With 20+ years of experience in the insurance industry, Pacific Prime Hong Kong is adept at matching our clients with the plan that best matches their needs and budget. Contact us for impartial insurance advice, a no-obligation quote, and a plan comparison!
Latest posts by Martin Lee
(see all)