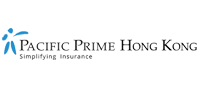 Understanding the basics of cyber insurance
Before we get into the details, let's begin by answering the question: "What is cyber insurance?" Cyber insurance, also known as cyber liability insurance coverage or cyber risk insurance, helps companies cover financial damages related to data breaches and cyber-attacks. In this day and age, this kind of insurance is essential as the cost of data breaches continues to grow across the world. Forbes reported that cyber-attacks rose by 42% in the first half of 2022 compared to 2021.
In this Pacific Prime Hong Kong article, we will explore the benefits and importance of cyber insurance so that you can decide whether you need cyber insurance for your organization.
Is cyber insurance important?
Given the rise in cyber crimes, cyber insurance is essential for organizations because it can help cover the damages caused by cyber-attacks such as data breaches, phishing, ransomware and more. Moreover, a comprehensive cyber insurance plan can also cover various liability claims and additional legal costs that come with cyber breaches.
Cyber insurance does not protect or prevent cyber attacks from happening and only covers the financial damages and costs after the attack.
Here are all the different attacks cyber insurance can cover:
Data leaks or breaches
Data recovery efforts
Cyber theft or extortion
Ransomware attack
Phishing attacks
Social engineering attack
DDoS attack
Loss of data and network outages
Software and hardware replacement
Legal fees
PR costs
Customer reparation costs
Cyber forensic and investigation fees and costs
Different types of cyber insurance
There are two different types of cybersecurity insurance policies:
First-party coverage – This insurance covers cyber-related losses directly impacting an organization.
Third-party coverage – This type of cyber security insurance covers losses suffered by third-party companies.
There is also silent cyber risk insurance or indirect cyber risk insurance. This type of insurance coverage covers costs from rare and unlikely scenarios. However, silent cyber risk insurance is more of a legal term and not a specific policy available for sale. For instance, if a cyber attack sets off a building's emergency systems and harms customers in any way, a cyber risk policy could help cover the resulting damages, lawsuits or related hospital costs.
Does your company or organization need cyber security?
If your business deals with online exposure, securing cyber security insurance is a good idea. With more and more businesses relying on digital resources, cloud storage and computing, cyber insurance is becoming a necessity. That being said, you should weigh the costs of purchasing a cyber insurance policy against possible loss from an attack.
If your business deals with the following, you should consider securing cyber insurance.
Stores customers' personal information, credit card details or bank account numbers.
Stores sensitive information such as health, social security numbers, and more.
E-commerce data, including sales numbers, business plans, etc.
Owns expensive digital assets – for example, cryptocurrency, NFTs and more.
Do you need cyber security insurance if you have commercial general liability insurance?
A general insurance policy covers property insurance, physical injuries, and product and service damages and does not cover cyber security losses or damages. That is because many insurance leaders and experts strongly believe that cyber insurance is still new and is in its infancy. However, it's also important to note that cyber-related damages can get very expensive, and general liability insurance providers do not account for it in their policies. Moreover, the high-risk factor poses a challenge when calculating possible damages, especially as organizations and businesses increase their infrastructure and staff members.
How can Pacific Prime help you secure cyber insurance?
It's safe to say that cyber security is a new concept, and service providers can frequently update their policies, owing to the unstable nature of cybersecurity risks. Moreover, this type of insurance can be challenging for insurers and customers since underwriters of cybersecurity insurance policies need sufficient data to calculate the premiums. Hence, it would help if you chose your cyber insurance wisely. An insurance brokerage with over 20 years of experience in the insurance industry, like Pacific Prime, can help.
Pacific Prime helps your organization choose the right cyber insurance policy from a long list of reputed insurers. So, get in touch with one of Pacific Prime's expert advisors today to get a FREE quote or a piece of unbiased advice!
Latest posts by Lakshmi Chirumamilla
(see all)