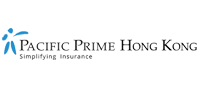 C-section deliveries in Hong Kong: information for expectant mothers
Instances of c-section deliveries have been increasing around the world. The Dominican Republic ranks the highest in terms of c-section rates at 56.4%, while China tops the Asia region with 47% of its births being delivered by caesarean. While debate continues as to what an appropriate and healthy rate of c-section births is, the reason rates are rising are numerous.
Health experts point to an increasing maternal age, increased numbers of multiple births, and higher rates of obesity as the reason for the growing c-section figures. However, mother and doctor attitudes also factor into delivery decisions. Some mothers may fear birth and labour pains, doctors may err on the side of caution to avoid medical litigation, and some mothers might be encouraged to deliver on a specific date for cultural reasons.
The World Health Organization has suggested a 10-15% c-section rate as ideal for a country's pregnancy health and wellbeing . As an expectant mother, the choice is generally up to you as to how and where you choose to deliver your baby. Pacific Prime has written this article to keep you informed about c-sections and caesarean deliveries in Hong Kong.
Why would a mother have a c-section?
While it's generally common for a doctor to order a caesarean delivery when they deem it to be medically necessary, more and more low risk mothers are still electing to have the procedure over a vaginal birth. Medically necessary deliveries may be for where:
A mother's pelvis is too small for the baby to pass through

The mother cannot physically go through the labor process (i.e. if there is a risk of heart attack)

A mother has previously had a delivery by c-section

There are multiple babies (twins, triplets, etc)

The newborn passing through the vaginal area may be put at risk (i.e. the mother has a disease that might be contracted)

A newborn is ill or in distress

Umbilical cord issues are present

Placenta previa is present (when the placenta covers the cervix)
Elective c-sections are a convenience decision. As previously mentioned, a caesarean birth can be an option for mothers whom the pain of a vaginal birth scares them, or where there is a need to have baby delivered before a specific date.
C-sections in Hong Kong and the customer-patient line
The rate of caesarean births in Hong Kong is 41%, the second highest in Asia. While all of the medically necessary and elective reasons hold true in the SAR as they do the rest of the world, Hong Kong also experiences a c-section boost during particular Lunar New Year periods. In 2015, the number of caesarean births surged as mothers chose to have their children born in the year of the Horse rather than the Goat.
The SCMP noted that private hospitals stood to gain from Chinese cultural beliefs based on the fact that c-sections are both more expensive and more convenient for doctors. Where a doctor overseeing a vaginal birth may have to wait on standby and spend hours ensuring a mother delivers a healthy baby, a caesarean procedure is performed at an appointed hour and charged at double or even triple the cost of a natural birth.
While it's true that many of these mothers may be opting for an elective c-section, there is a concern that medical practitioners and their facilities may be playing too close to the "what the customer wants, the customer gets" line despite the fact that their customers are also medical patients. When money is a factor, there is sure to be an element of doctor self-interest being considered when it comes to the care of a mother and her child.
In a recently published British Medical Journal (BMJ) article, publishers examined whether private, for-profit providers were performing more caesarean sections than their non-profit counterparts. They found that the monetary incentive at for-profit facilities directly contributed to the higher rate of caesareans performed. Coupled with the implications of Chinese culture and global birthing attitudes, it's not hard to see why c-sections are high in Hong Kong.
The cost of a c-section package in Hong Kong
Hong Kong has one of the most expensive healthcare systems in the entire world, but one that is also of a high quality. If you're expecting, you'll be in good hands whether you're going through the public or private sectors of the health system. Vaginal deliveries are generally cheaper than c-sections, but if you're having a caesarean birth then you can expect to pay the following:
Hospital Name
C-section package cost (HKD)

Hong Kong Sanatorium & Hospital

General ward – 24,800
Semi-private – 36,200


Private – 55,200

Canossa Hospital

6 bed ward – 33,330
Semi-private – 47,190
Private – 68,000


Deluxe – 122,540

Union Hospital

Standard room – 24,500
Semi-private – 28,300


Private – 43,000

Hong Kong Baptist Hospital

Standard room – 20,800
Semi-private – 34,500
Private – 49,800


Deluxe private – 55,000

Matilda International Hospital

* Charges for procedures booked between 7:30 and 19:30, Mon to Fri

Standard room – 34,100
Twin room – 46,900


Private room – 67,400

Please note that the above packages are for five day, four night stays following elective caesarean births. Other fees may or may not be included for things such as meals, anaesthetics during birth, certain newborn tests and other procedures such as circumcisions or collection of cord blood or placenta collection. It is also important to understand that doctor fees are also not inclusive in these costs and will vary from hospital to hospital
Will insurance cover an elective c-section?
As a general rule, insurance companies won't usually cover elective surgery, meaning you will have to pay the cost of a c-section out of your own pocket. However, as the BMJ article points out, "health insurers can also encourage overprovision of c-sections as they tend to reimburse hospitals and physicians better" than they would for a vaginal delivery.
Maternity insurance is a great way to help cover the costs of a pregnancy. However, if you're worried your plan won't cover elective caesareans – read your policy document! If you're planning to be pregnant sometime in the future, Pacific Prime Hong Kong would recommend looking for a plan right away – many maternity plans require a stand down period of 12 months before coverage becomes eligible.
If you have any questions about your maternity insurance plan, c-section coverage, or are looking for a brand new plan before you start your parenting journey, the expert advisers at Pacific Prime are always here to help. Their knowledgeable teams have almost 20 years' experience with health insurance and maternity matters both in Hong Kong and globally. 
For a free quote or friendly advice, contact the team at Pacific Prime today.
Latest posts by Luther Putu
(see all)