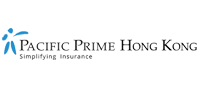 Hall of fame: The best health insurance articles of 2017
Happy New Year! 2017 has officially drawn to a close, and the beginning of 2018 beckons us to take stock of our past year's successes and failures, as well as the areas in which we can improve. While this introspection can be very meaningful for all of us on a personal level, it is no less so for our business. With this in mind, we took some time to reflect on five of our best health insurance blog posts that garnered the most interest from our readers in 2017, and what lessons from them you won't want to forget as we roll into 2018.
C-section delivery rates have been accelerating around the world, and Hong Kong is no exception to this trend. Holding the second highest c-section birth rate in Asia (41%!), this article explores the main reasons why mothers choose this particular delivery method. Furthermore, we also delved into what expectant parents can expect to pay for c-section deliveries at the top private hospitals in Hong Kong, and provided answers to an oft-asked question: "Will insurance cover an elective c-section?"
Key takeaways: What we feel our readers found the most informative from out fifth best health insurance article is its breakdown of c-section delivery costs by ward types (standard room vs private room, for example), and also by hospital. When looking at costs side by side, one key takeaway is that price differences can be quite alarming. For instance, at the time of our c-section article's writing, delivery and a standard room stay at Hong Kong Baptist Hospital cost HKD 20,800, which seems very affordable when compared to the cost of delivery and a deluxe room stay at Canossa Hospital – HKD 122,540!
Hong Kong is one of the, if not the, best countries in Asia in terms of quality medical care. In fact, in 2016 Bloomberg ranked Hong Kong in first place for having the most efficient medical care system in the world. Of course, like virtually all other healthcare systems in the world, HK's healthcare infrastructure is not without its flaws.
To illuminate the pros and cons of both the public and private medical systems in HK, this article uncovers key info about the healthcare system that expats should be aware of, and further provides a few tips on how to find the best health insurance plan.
Key takeaways: This article summarizes the key aspects of HK's healthcare system in a digestible form, so that expats can make a more informed decision regarding their healthcare choices. One of the key takeaways from our healthcare system article is its easy-to-read summary of the pros and cons of both the public and private healthcare systems:
Hong Kong's public healthcare system
Hong Kong's private healthcare system
Pros
-Affordable, highly subsidized medical care (for example, outpatient services cost as little as HKD 45 for Hong Kong Identity Card holders)

-High quality care

-Short wait times

-For those wanting to be pampered, luxurious perks (VIP suites with a balcony, for example) are available at a select number of private hospitals

-Longer visiting hours

-World class medical equipment and care

Cons
-Long waiting hours

-Care at public facilities can be very expensive if you do not have access to subsidized fees (e.g. intensive care can cost HKD 23,000 per day)

-High medical fees

-Fees advertised for services are not always transparent (i.e. extra charges can add a significant sum to your bill)
Cancer is a deadly disease that many of us have a personal connection to. In fact, it's the leading cause of death for both sexes in Hong Kong, accounting for almost one-third of all deaths every year.
Our third best health insurance article of 2017 takes a deep look at the leading causes of cancer deaths for males and females in HK, the monetary cost of cancer treatment at public and private facilities, and the differences in public and private hospital service.
Key takeaways: Seeking the right treatment at the right facility can make all the difference in ensuring that those diagnosed with cancer get on the road to recovery as soon as possible, with no more stress than necessary. Highlighting the monetary and time cost differences between the public and private sectors, the two major takeaways from one of our top health insurance articles of 2017 are:
As of the time our cancer treatment article was written, inpatient care at public hospitals cost as little as HKD 100 per day, and HKD 96 for day treatment at a Clinical Oncology Clinic or Renal Clinic. In contrast, inpatient services at acute hospitals could cost HKD 4,430 per day, and around HKD 1,000 to HKD 2,000 for a first consultation at an Oncology Center. Costs at private facilities could, however, be much higher. In fact, it's not uncommon for people to pay HKD 160,000 for a seven-day private cancer treatment
The public healthcare system is becoming increasingly overburdened in HK. Often, this impacts cancer treatment wait times, and it's not uncommon to wait two months for the first treatment. By comparison, treatments at private facilities can take place as quickly as 24 hours after booking an appointment.
Anyone living in HK will know that dental work can put a significant dent in their wallet, especially if major procedures like the creation of dentures or gingivitis treatment are needed. In fact, many people delay dentist visits solely because they're worried about the costs of dental treatment. One of the best ways to access dental care without breaking the bank is, therefore, to secure dental insurance.
To help familiarize those that are not as acquainted with dental plans, one of our most popular articles of 2017 looks at 5 questions to ask before purchasing dental insurance in HK.
Key takeaways: One of the most important takeaways from our second best health insurance article of 2017 is that different dental insurance plans provide varying levels of coverage. At the very least, most dental plans will cover routine procedures like consultations and exams, teeth cleaning, x-rays, root canals, and emergency dental treatment. The more comprehensive, costlier plans on the market, however, will also cover major procedures like medically necessary orthodontic work (braces, for example), bridgework, major gum restoration, etc.
As its name suggests, hospital insurance is a type of medical policy that covers the policyholder's hospital expenses. This is a particularly important insurance coverage to have, especially because hospitalization expenses tend to be a lot more expensive than other forms of care (e.g. clinic visits).
Our top health insurance article of 2017 takes an in-depth look at hospital insurance in HK, and also outlines the most important things to consider when shopping around for a hospital insurance policy.
Key takeaways: In addition to shedding light on the key benefits offered by hospital insurance plans in HK, our article also provides some key tips for those looking to buy a hospitalization insurance plan. One of the most important things to look out for is pre-existing conditions coverage, which many plans exclude. There are, however, a few options available for those looking to cover such conditions. To learn more about these options, be sure to contact a reputed broker like Pacific Prime Hong Kong today.
Hopefully you were able to acquire some important takeaways from the many health insurance blog posts we've posted throughout the course of 2017. If so, you'll be happy to know that our team of experts will continue posting insurance-related articles on a weekly basis throughout 2018 and beyond!
If you're looking to learn more about the world of insurance, or are looking to secure the best health insurance plan in Hong Kong, contact us today! Our knowledgeable insurance advisors are more than happy to answer all your questions, compare the best plan options, and give you a free quote.
Happy New Year from everyone at Pacific Prime Hong Kong!