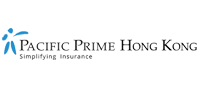 Pacific Prime's School Insurance Guide 2018-2019 is now released!
Pacific Prime's newly released School Insurance Guide 2018-2019 leverages our team's expertise in the industry to highlight the essential insurance solutions for international and private schools in Hong Kong, and worldwide.
Schools, just like any other business, are exposed to a broad spectrum of risks that may jeopardize their good name, financial stability, and capacity to continue their operations. It lies in the best interest of schools to secure appropriate insurance cover.
Knowing exactly what types of insurance solutions your school needs to secure can be hard, which is why we created our School Insurance Guide 2018-2019 to aid schools in better understanding and determining their insurance needs.
What's inside our
School Insurance Guide 2018-2019?
Pacific Prime's School Insurance Guide 2018-2019 provides an extensive overview of the essential types of insurance for private and international schools, including additional options to consider. Get your free copy today to uncover a wealth of information on:
What is school insurance?

How does one identify a school's insurance needs?

What are the essential insurance policies every school needs?

What additional policies should private and international schools consider?

Comparing quotes between providers

Four steps for structuring school insurance with the help of an expert broker
Detailed answers to these questions can be found in our School Insurance Guide 2018-2019.
What is school insurance?
School insurance is a term that describes various types of insurance products designed to protect schools against potential losses and risks. Obtaining adequate insurance to cover the public liabilities arising from accidents and injuries to students, teachers, and other persons is an example of some of the necessary insurance policies recommended for schools.
Essential insurance plans for international and private schools
Property insurance

protects the school's buildings and its contents from losses caused by fire, explosions, storms, floods, theft, accidental damage, vandalism, etc.

Public liability insurance

protects the school against legal liabilities arising from accidental bodily injury to third parties (other than employees), and damage/destruction to their property (e.g., visitors' vehicles).

Business interruption insurance

covers financial loss caused by unforeseen events that interrupt the day-to-day operations of an organization. This includes not only loss of gross profits, but also things like employees' salaries.

Worker's compensation and employer's liability insurance

covers occupational illness/accidents arising during the course of employment, and the employer's liability for bodily injury, illness, and death arising at the workplace.

Professional indemnity insurance

protects the school from the failure of employees to carry out their duties adequately. It also covers breach of confidentiality and other negligent acts, errors, and court defense costs.

Directors  & Officers' liability insurance

protects directors, officers, trustees, and board members from legal liability costs.

Cyber insurance

protects businesses against Internet-related risks, such as cyber extortion, forensics, data security liability, etc.
On top of the above most common insurance policies that international/private schools usually procure, there is also a wide range of additional policies that schools should consider. Money insurance, machinery breakdown insurance, and crime insurance are – among other policies – also recommended.
Learn why securing school insurance through a broker is the best choice
As each school has their individual needs and risks, consulting their insurance options with a reputable broker, such as Pacific Prime, is usually a school's best option. Pacific Prime, in particular, has experience in dealing with educational institutions insurance and follows a 4-step process to helping schools secure the most optimal solutions:
Step one – Initial needs assessment and analysis
In this step, you'll understand and identify your insurance needs via a one-on-one meeting at your facility with us. If required, Pacific Prime will review and analyze your current insurance policies and benchmark them with the industry standards, and our solutions.
Step two – Plan consideration
After the initial assessment of the school's needs, a broker will present you with a few plan choices, which should be transparent and easily comparable to you.  
Step three – Plan review
Once you've chosen your insurer(s) and plan(s), it's time for price and benefits negotiation and benchmarking. A broker will review the proposals issued by the insurers and liaise with them in order to meet your school's needs and budget.

Step four – Plan implementation
Implementing the plan might be the hardest part of the whole process of insuring a school. Your broker will help you with the plan implementation and devise a communication strategy to all of your school's stakeholders, such as employee and management orientation, and Q&A sessions.  
Learn more by downloading our
School Insurance Guide 2018-2019
As a leading international school insurance broker, our team of specialists at Pacific Prime have created this informative guide to aid international and private schools in the complicated and lengthy process of securing school insurance solutions. Download our complimentary guide today, and when you are ready to have a chat with our advisors, contact us, and we'll be there to help you obtain the most suitable plans for your international/private school.
Elwira Skrybus is a content writer at Pacific Prime. In her everyday work, she is utilizing her previous social media and branding experience to create informative articles, guides, and reports to help our readers simplify the sometimes-puzzling world of international health insurance.

When she isn't writing, you are most likely to find Elwira in search of the perfect plant-based burger or enjoying Hong Kong's great outdoors either at the beach or from the boat - the closer to the sea, the better!