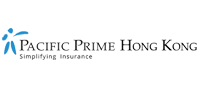 Will your insurance cover occupational health care in Hong Kong?
Sitting with poor posture at work can lead to some serious neck and back pain if left unaddressed. Whilst some companies may offer an excellent wellness program to its employees, others may leave staff to be responsible for their own occupational health care. This week, Pacific Prime Hong Kong will discuss what can cause occupational injuries at the office, how to avoid them and whether your insurance will cover treatment.
Preventing injury with good posture
Essential to avoiding neck and back pain is ensuring you have good posture. At the office, it is far too easy to fall into the habit of slouching at your desk, where your spine hunches over and your neck pushes forward like a chicken. What this can do is cause the nerves of the neck to pinch and the shoulders to shorten, causing pain and tension around your neck and shoulders.
Correct posture at your desk involves your whole body, not just your back and neck. Occupational health begins with you, so here are some quick tips on how you can improve your own posture at your desk if your job involves a lot of computer work:
Adjust your chair correctly:
A properly adjusted chair can help prevent slouched posture and help guard you from injury. Adjust the height of the chair so that your wrists and forearms are straight and level with the floor, and you can still comfortably use your keyboard. Your knees should be just a little lower than your hips and your lower back should be well supported by the backrest. If your feet are not rested flat on the floor, consider using a footrest.
Proper placement of your screen:
You should position your screen directly in front of you, about an arm's length away. The top of the screen should be approximately at your eye level and looking at it should not require you to bend your neck too much.
Using your mouse and keyboard ergonomically:
Your keyboard should be placed in front of you, leaving a gap of between four and six inches from the edge of the table for your wrists to rest on. Some people prefer to use wrist rests to keep their wrists straight and level with the keys. You should also have your mouse as close to you as possible, also using a wrist rest if you find you use the mouse frequently.
Take regular breaks, or micropauses
Equally important to great posture is taking a break or a micropause regularly. This includes looking away from your computer screen to rest your eyes, performing simple stretching exercises at your desk, or leaving your desk completely to drink water or visit a colleague you need to speak to (rather than emailing them from your desk).
Of course, sometimes it can be difficult to break bad habits such as poor posture. Stick with it and you will soon find that sitting well while working will become second nature. If you are already experiencing some discomfort or pain from the way you sit at your desk, there are some occupational health options available to rehabilitate and improve your health.
Occupational health treatments and specialists
There are a number of health experts you can seek treatment from in order to relieve any neck and back pain you incur at work. Depending on your preference, you might want to seek assistance from any of the following:
Acupuncturists
A common treatment in Hong Kong, acupuncturists are a well known and extremely familiar feature of Traditional Chinese Medicine. The method of healing involves the insertion of thin needles into the body at strategic locations based on different ailments or medical concerns. Acupuncturists use these needles to re-balance a patient's energy flow. Such practitioners are easy to find across Hong Kong, and are governed by the Chinese Medicine Council of HK.
Chiropractors
A chiropractor is a healthcare professional that focuses on the diagnosis and treatment of neuromuscular disorders. You might think of them as the doctor that "cracks your back" due to the emphasis chiropractors place on treatment through the manual adjustment and/or manipulation of the spine. There are plenty of chiropractors practicing in Hong Kong and you can find more information about them from the Chiropractic Council.
Physiotherapists
Physiotherapists, or physios, are healthcare professionals who are trained to help patients reduce pain and improve their physical abilities. Physios can work on preventative health or on rehabilitation, and many work with patients post-surgery in order to help them restore their mobility. The Physiotherapists Board oversees the work of physios in Hong Kong, of which many are available all around the SAR.
Will my insurance cover occupational health treatments?
Treatments for injuries you suffer are generally covered by insurance, provided they are not pre-existing conditions and were excluded by your policy. As with anything insurance-wise, it always pays to check your policy details in order to confirm if coverage exists. If you're still unsure or you need help understanding your policy, you can contact your insurer directly or you can call your insurance broker, like Pacific Prime Hong Kong.
For the most part, Hong Kong workers will normally need to see a GP about their injury or pain first, and then obtain a referral before a specialist will accept a booking, or an insurer will accept a claim. Your insurer or broker can confirm if this is the case. Once you have your appointment booked, remember to keep all documents and receipts for making the claim later. If you find your specialist requires multiple visits, keep your insurer and broker informed.
For any equipment related claims (such as physio prescribed ergonomic backrest), also check your policy. Some plans may not cover you for equipment costs, unless they're hospital related (such as wheelchairs or crutches). More comprehensive plans may cover all equipment costs, or they may only cover up to a certain limit, meaning you will have to pay for the difference out of pocket.
Getting a comprehensive plan with insurance broker Pacific Prime
If your career involves long hours of sedentary office work using computers, it might be worth ensuring your health insurance policy can cover occupational health treatments. Long term, the effects of poor posture and a fairly immobile lifestyle can build up and produce some pretty painful and irreversible bad health effects. If you don't have coverage at all, getting health insurance in Hong Kong is simple and easy with Pacific Prime.
Our expert staff have been providing great insurance solutions to individuals and businesses for more than 15 years. We're proud of our advisors who deliver outstanding service and plans that put you at the centre of their decision making – not an insurer. To take advantage of our market knowledge and experience in negotiating the right coverage for the best deals, contact Pacific Prime Hong Kong today!
Latest posts by Luther Putu
(see all)