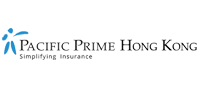 5 things you should know about handling medical emergencies in HK
From unconsciousness to food poisoning and car accidents, medical emergencies can happen to anyone, anytime, and anywhere. What would you do if you or a family member suffered a medical emergency? Every second counts during an emergency and, while frightening, knowing what to do could quite literally save your life. To help, this post imparts our wisdom to you as it relates to preparing for and dealing with medical emergencies in the SAR.
1. Identifying medical emergencies
Seeking medical attention straight away for someone who is experiencing a medical emergency can save their life. Here are some of the warning signs to look out for, according to MedlinePlus:
Severe abdominal pain/pressure
Swallowing a poisonous substance
Sudden dizziness
Sudden, severe pain in any part of the body
Sudden/persistent vomiting
Loss of consciousness
Choking
Coughing up blood
Sudden change in mental state (e.g. confusion)
Breathing problems
Bleeding that will not stop
Sudden injury (e.g. due to a car accident)
The most common medical emergencies in HK
According to the Hong Kong Fire Safety Department (HKFSD), the most common medical emergencies in HK include:
Unconsciousness
Stroke
Heart disease
Asthma attack
For tips on spotting symptoms and handling patients with the above conditions before emergency services arrive, click here to visit the HKFSD's dedicated webpage.
2. Know your emergency numbers
While we all hope that we will be able to avoid running into any medical emergencies throughout our lifetime, there's always a chance that a visit to an A&E department will be necessary. If you or someone around you is experiencing an emergency or injury, and are unable to seek immediate medical attention on your/their own, simply dial 999 to connect with the Emergency Services line.
Emergency Services staff are trained to deploy ambulances efficiently, and can do an even better job if you describe the following:
What's the emergency? (severe allergic reaction, for example)
Detailed location of the incident
Brief description of the patient's condition (e.g., symptoms, age, sex, severity of the injury, etc.)
Contact number
For the speech or hearing impaired, you can call for assistance via SMS to 992. To learn more about the emergency SMS service, click here to view the 992 user guide. For tips on calling for help in country parks, click here.
Response times
Ambulances in HK are highly reliable, and meet an average response time of 12 minutes – 94.4% of the time. The ambulance can be a lifesaver, however all health experts agree that it should only be used in an emergency. If your condition is not too serious (e.g. if you have a cough or a toothache), it's likely best to go to the hospital or clinic via taxi or another mode of transport instead.
3. Know your nearest emergency/A&E department
Please note that not all public and private hospitals in Hong Kong have A&E departments that operate on a 24 hour basis. Many of the private hospitals do, however, operate 24 hour outpatient clinics meaning you can receive out-of-hour care at any time. That said, if they are not equipped to treat you they will send you to a public A&E department instead. With this in mind, it's a good idea to be aware of your nearest emergency department at all times.
If you're unsure, visit the Hospital Authority's website for a list of all A&E departments, as well as their telephone numbers and service hours. We should also point out that if you call 999 for an ambulance, you won't be able to choose which hospital they will take you to. Instead, they will take you to the nearest hospital with an A&E department.
The A&E triage system
A&E departments in Hong Kong operate on a triage system, which means that patients are categorized by priority. When patients first arrive, they will be assessed on the severity and nature of their medical conditions, and priority will be given to the most critical cases. The five triage categories are:
Critical
Emergency
Urgent
Semi-urgent
Non-urgent
In accordance with the triage system, those that fall under category 1 (critical cases) will receive immediate treatment, whereas those that fall under categories 2 (emergency cases) and 3 (urgent cases) will be treated within 15 and 30 minutes, respectively.
4. What to be aware of insurance-wise
If you have Hong Kong health insurance coverage, watching out for the following will help ensure that you are better prepared for any medical emergency:
What your plan will and won't cover. E.g., Will your health insurance cover you if your medical emergency occured due to a pre-existing condition? If the answer is no, visiting a public hospital may be the best choice if you want to avoid a hefty medical bill.
What's the location of coverage? I.e. If you're a newly arrived expat, does your current plan cover you in Hong Kong?
What's your plan's annual limit? Limits can be the maximum dollar amount your insurer will cover, or a set number of times you can receive reimbursements in a year for a specific ailment.
Does my insurance have direct billing? To streamline the payment process, an increasing number of insurers are offering direct billing. If you're unsure which hospital has direct billing arrangements with your insurer, contact them or Pacific Prime on your way to the hospital, if you are able to.
Does your health insurance plan have a preferred provider network? Is your nearest A&E department part of your insurer's preferred network of providers? Please note that in many cases insurers will pay a much smaller portion of your bill if you seek care from a hospital or clinic that is outside of your insurer's preferred network.
5. What else should I consider?
In addition to the above, it doesn't hurt to do some extra homework on everything you need to know about medical emergencies and hospitals in the SAR. The good news here is that we've produced a number of articles and complementary resources on the health system and hospitals in Hong Kong; we ought to, we're Asia's leading health insurance expert. For more in-depth information on seeking medical treatment in Hong Kong, be sure to check out the following:
Securing the best health insurance in Hong Kong
Navigating through the myriad of coverage options in Hong Kong can be challenging, especially for those that are not as well versed in the world of health insurance. There are a wide range of local and international medical insurance options to choose from, as well as policies that provide Hong Kong-only coverage, or even ones that cover you in any country worldwide. Premiums can be flexible, as can your benefit limits and coverage options.
Seeking advice from an experienced broker, such as Pacific Prime Hong Kong, can take the hassle out of sifting through the many plans available on the market, and give you additional peace of mind from knowing that you have access to the best care for your needs – at the best price. For a free quote and plan comparison, or some impartial advice, contact our expert team today!
Jessica Lindeman is a Content Strategist at Pacific Prime. She comes to work every day living and breathing the motto of "simplifying insurance", and injects her unbridled enthusiasm for health and insurance related topics into every article and piece of content she creates for Pacific Prime.

When she's not typing away on her keyboard, she's reading poetry, fueling her insatiable wanderlust, getting her coffee fix, and perpetually browsing animal Instagram accounts.
Latest posts by Jess Lindeman (see all)