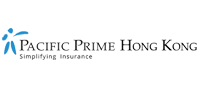 Fitness apps and their impact on health insurance
According to the Centre for Health Protection in Hong Kong, "39.0% of the population aged 18 – 64 were classified as overweight or obese (BMI ≥ 23.0), including 20.8% as obese." While these numbers are certainly lower than other countries like the US and UK, health officials in the city are worried that the prevalence of obesity in the city is on the rise. Long hours at work and poor diet, combined with a general lack of exercise, are certainly not helping many of the city's professionals, expats included. This certainly has a negative impact on your health, but it can also have an impact on your health insurance as well.
Obesity and health insurance
As the Center for Health Protection points out, "Obesity increases the risk for a number of chronic diseases, such as hypertension, heart diseases, hypercholesterolaemia, diabetes mellitus, cerebrovascular disease, gallbladder disease, osteoarthritis, sleep apnoea and some types of cancer (breast, prostate, colorectal and endometrial)."
The key word here is "risk', the more risky you are, the higher the chance that you will submit a claim to your health insurance provider. In order to offset this risk many insurers will attach a loading to your health insurance premiums if you are considered to be obese. A loading, in insurance terms, is a cost that is added onto health insurance premiums that is intended to cover potential, or real, losses on plans where the person has a higher-than-normal level of risk. In other words, if you are deemed to be obese, you will likely pay a higher premium.
Is there anything that can be done?
Generally speaking, if you are obese there is little that can be done to avoid loading should a provider decide to attach it to your plan if you stay in your current state. However, if you were to lose weight and maintain a healthy body weight, many insurers may allow you to negotiate a lower loading, or even remove it completely – assuming you have not had any weight-related medical claims.
Of course, should you lose weight and go to renegotiate your premium when you renew your plan, one of the first things your provider is going to ask is to prove you have lost the weight in a natural manner – over a series of months and even years – instead of simply starving yourself to drop pounds before renewing.
The question is, how exactly can you prove to an insurance provider that you have lost the weight and kept it off? Well, the most obvious way is to talk with your doctor and get documented proof of your weight loss. While this will certainly go a long way, it wouldn't hurt to have extra data, which, luckily for us, can be provided by technology.
By technology, we are talking about the myriad of fitness-related devices and apps that track nearly everything we do. Because the vast majority of these devices and apps track so much, and present it in an easy to read format, this could be a viable way to prove to insurers that you are indeed losing weight and generally being more active and healthy.
To help, we asked the staff here at Pacific Prime about their favorite fitness apps/trackers. Here are the top 7:
Fitbit
Fitbit has a number of devices available here in Hong Kong, including the popular Fitbit ChargeHR, which Wearable has named the best overall fitness tracker for 2015. These devices are designed to track a variety of metrics including steps taken, distance walked, workouts, calories burned, sleep, and (on some models) your heart rate.
All of this information is tracked by a companion app – available for Android, iOS, Windows Phone, PC, and Mac- that our staff find not only easy to use, but accurate. The feature-rich app tracks not only the data from your Fitbit device, but also has features like a calorie counter that allows you to track what you eat, and challenges to get one motivated.
You can purchase these devices at various locations in the city including Fortress, Broadway, Sunning, and more. Visit the Fitbit Hong Kong website to learn more about the devices and where to get them.
Jawbone
Jawbone, like Fitbit, has a number of popular fitness tracking devices available in Hong Kong. From the light, yet capable UP2 to the new UP3, these devices can track a multitude of fitness related activities including steps taken, distance walked, various activities, including running, dancing, tennis, and more. The devices also track your sleep and heart rate, and can even be set to remind you if you have been idle for too long.
Like other fitness trackers, the data tracked by the Jawbone devices is synced with a mobile app that then presents it in an easy to read format. Aside from being able to see our tracked results, our staff who have Jawbone devices have enjoyed the Smart Coach feature which offers lifestyle tips that are meant to provide motivation.  
Jawbone devices can be found at various stores in the city including the Apple Store, Fortress, and many other electronics stores. You can also visit the Jawbone website to learn more about the devices and where you can find them.  
Xiaomi Mi Band
Both the Fitbit and Jawbone are great choices for fitness trackers, but the issue with them is that they can be quite expensive. Yes, you get a band that tracks an immense amount of data, but some people would prefer something cheaper, and that is where the Xiaomi Mi Band comes in.
This device, while cheap, is of decent quality and follows a much simpler design than the Fitbit and Jawbone lines. Pleasantly, it is still a more than adequate tracker, capable of tracking steps, distance, and estimated calories burned, as well as how long you are active each day, and your sleep.
Our staff have found these features to be useful and relatively accurate, though some of the tracking can be a little wonky. For example, a fast walk may be tracked as a run. That being said, it is the price of this device – HKD 130 on the Xiaomi website – that really pulls people in. There are very few other devices at the price point that offer the level of tracking the Xiaomi Mi Band has, along with decent quality.
Whats-more, this device has a companion app that also tracks the data collected from the band and presents it in an easy to read and use fashion. As stated above, you can learn more about the band, and even purchase it from the Xiaomi Hong Kong website (the store is in Chinese only, but the worldwide site has the same info). You can also find the band at the Xiaomi/CSL store in Telford Plaza (Kowloon Bay), or at the Xiaomi flagship store at Hollywood Plaza in Mongkok.      
Lose It!
While bands are great for tracking your activity, weight loss apps can also be a big help in not only providing you with motivation, but also a way to track your losses. Lose it! is among the most popular, and feature-rich weight loss apps available.
The premium version offers a variety of features including weight tracking, fitness tracking, nutrition tracking, body size tracking, and most importantly of all, access to a community of people also using the app. You can also sync data from some exercise bands like certain Jawbone and Fitbit models.
There is a free app available on both the Google Play and iOS stores, but to get access to all of the features you will need to sign up for the Premium version which costs USD 39.99 a year. To learn more about the app, and to download it, visit the Lose it! website.   
Map My Fitness apps
If you are looking for a community oriented app that tracks your workouts and exercise activities, then the Map My Fitness apps could be a big help. With the ability to sync with various fitness trackers, and a community-oriented design you can track your workouts and share them with friends or the Map My Fitness community.
This app also uses GPS readings to provide accurate tracking of distance covered, speed, elevation gain (great for hiking in and around Hong Kong!), and more. It can also track over 600 types of activity along with your weight (which you can enter manually) which makes it one of the most comprehensive apps out there.
The base app is free for both Apple and Android devices, but there are in-app purchases and add-on apps that can be purchased from the relevant app stores. Visit the Map my Fitness website to learn more and download the app for your device.
Google Fit
If you don't want to purchase a tracking band like the Fitbit, Jawbone, or Mi band listed above, but still want to track your activity using your Android device, then the Google Fit app should be something you look at. Download this app to your phone and it will track movement as long as you have your phone on you.
Google Fit uses your phone's GPS to determine your activity with fairly accurate results, which means that if you say hop on a bike with your phone in your pocket, the app will pick it up and record your distance and calories burnt.
While solid as a standalone app, Google Fit does support and aggregate data from other devices including the bands listed above. One feature that many find useful is the fact that the app is linked with your Google account so there is no need to remember another login and password. Beyond that, the app is free and available for Android devices with Android 4.0 and later.
Apple Health  
Introduced with iOS 8, this app was primarily designed to work with your iPhone and iWatch. Like Google Fit, Apple Health can use your iPhone's GPS tracker to track activities like steps taken, distance, stairs climbed, and calories burnt just by having the phone in your pocket.  
The app also can sync with a variety of fitness trackers and apps and amalgamate all the info collected into one central platform. Some useful features of this app include Medical ID which allows you to store your important medical information, nutrition tracking, and more. If you have an iWatch, the app will track info collected by the watch and can even be viewed directly from the watch.
The app is available for free for iPhone users and should be automatically installed on your device. Click here to learn more about the app, and how to download it if you don't have it on your phone.
Of course, if you would like to learn more about how your medical insurance works, or would like a quote for a robust health insurance plan that will cover your medical needs, please contact our experts today for a free quote.
Latest posts by Jess Lindeman
(see all)