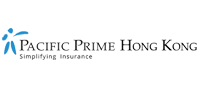 Is elderly healthcare vouchers enough to provide seniors medical coverage?
Hong Kong is a frequent winner when it comes to life expectancy around the world. Recently, the city has topped the rank again in another Japanese government statistics, with 87.3 years for women and 81.2 for man. With improved medical treatment and advanced technology, it is expected that the figures will continue to climb, and some projections even forecast that the city's men will live 87.1 years and women 93.1 by 2066.
While we are proud of the extraordinary longevity of our citizens, the jarring sights of elderly picking up paper boxes are still very common. The government should devise policies to tackle the mounting social challenges an aging population may bring, among which the burden of medical expenses on the elderly is a major concern. To that end, the government has launched The Elderly Health Care Voucher Scheme in 2009 in hopes of supplementing existing public healthcare services (e.g. general out-patient and specialist out-patient clinics). However, does this scheme suffice to cater to the soaring healthcare needs of the elderly in the city?
Today, our specialist at Pacific Prime Hong Kong will spell out how this healthcare voucher scheme works, its drawbacks, what insurance plans elderly can consider, and why you should purchase insurance earlier.
How does the elderly healthcare voucher scheme work?
Launched in 2009, this scheme initially worked as a three-year pilot scheme that aimed at providing a financial incentive for elders to choose private healthcare services that best suit their needs, including preventive care. The scheme has been converted into a recurrent programme in 2014.
Under the scheme, eligible elders aged 65 or above would be given an annual voucher amounted to $2,000 through the eHealth system. Elders can use the vouchers for primary care services including both curative and preventive care at any enrolled healthcare service provider, or they can carry forward and accumulate unspent vouchers for up to $5,000.
Drawbacks of the scheme
While the scheme has received positive feedbacks, the annual allowance of $2,000 is still niggardly given the high cost of private medical care in Hong Kong. Nowadays, a visit to a specialist can already set back around $1,000, excluding medication fees. If the patient requires multiple specialist visits or even an operation, it can easily run out the $2,000 limit.
Additionally, not all medical practitioners participate in the voucher scheme and some of them may reject the vouchers during major festivals such as Chinese New Year.
There is also a trend of increasing abuse of the vouchers in society. Even though the government has stressed the vouchers can only be used for preventive care, curative and rehabilitative services, the Department of Health still received complaints in which seniors are lured into buying products such as medication, spectacles, dried seafood or medical equipment.
So what insurance plans should elderly consider to protect their health in old age?
While you can definitely purchase an individual health insurance plan, family insurance is a more cost-effective form of insurance that is worth considering. One major advantage of family insurance is that its premiums are calculated based on the ages of all family members to covered under the policy. So if your family members are younger, they can lower the premiums of the plan.
Since there's no such thing as a one-size-fits-all insurance plan, family health insurance also allows applicants to customize their benefits package to meet their family members' specific needs.
Besides, the medical treatment your family receives will not impact the premium, so you are able to receive medical care when you need it without having to pay more.
Finally, if you and your family members often need to travel, worldwide health insurance coverage is one key feature that you might want to consider. With international health coverage, you will be able to access treatment with the doctor or hospital of your choice anywhere in the world.
Why should you secure health insurance before 65?
It is highly recommended that we secure healthcare insurance at a younger age. This is because seniors tend to suffer from more illnesses and body conditions, and insurers will have to pay more for the medical expenses. Therefore, insurers tend to charge policyholders over 65 a higher premium.
In contrast, if you secure healthcare insurance earlier, not only can you select a plan that guarantees it is lifetime renewable, you can also avoid the problem of pre-existing conditions. Pre-existing conditions are health conditions that you have developed before acquiring an insurance policy and are usually excluded from coverage. Should you purchase health insurance at an old age, chances are you already suffer from some health issues and have to pay for the relevant medical expenses out of pocket.
Contact Pacific Prime Hong Kong for further advice
With over 19 years of experience and nine offices across the world, Pacific Prime Hong Kong is an established insurance advisory that is specialized in international health insurance. Our team of experts is ready to match you with the insurance plan that best matches your needs. Contact us today for impartial insurance advice, an obligation-free quote, and a plan comparison!
Anthony Chan is a content writer at Pacific Prime. He's responsible for writing, translating, and editing articles, guides, infographics, leaflets, as well as other resources for Pacific Prime and Kwiksure.

When he's not working, he's usually on the hunt for great restaurants, playing badminton, and writing screenplays.