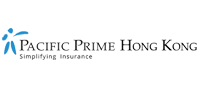 Are you ready for the peak flu season?
It's that time of the year again when the cold spell hits the city. Not only does it bring low temperatures, but also seasonal influenza, which is usually more common from January to March, and from July to August. During these time periods, it is very common to see the government taking prompt actions to prevent potential outbreaks, such as closing schools and offering flu vaccines to high-risk groups, such as the elderly and children. After all, Hong Kong is a crowded city and without proper preventive measures, a single case can easily snowball into a catastrophic epidemic.
Albeit the rise of anti-vaxxers in recent year, vaccines remain the strongest line of defense against influenza. With this in mind, Pacific Prime Hong Kong presents this article on flu vaccines and how to get the right insurance coverage for it.
How do vaccines work?
Vaccines work by training the immune system to combat diseases. Under normal conditions, our immune cells will produce antibodies to repel the invaders and protect ourselves against future infection. However, for nastier diseases like the measles virus or whooping cough, the infection may kill us before antibodies are even produced.
That's when vaccines come in handy. Made of dead or weakened pathogen, a vaccine can teach our body how to strike down the virus/bacteria quickly and hence acquire immunity to it.
However, one downside to vaccines is that not all people can get vaccinated. If they are too young or their immune system is too weak, they can't be vaccinated. However, these people may still be able to benefit from 'herd immunity' should everyone around them gets vaccinated. This is because they are not likely to contract the virus in the first place.
For flu vaccines, the shot takes about four weeks to become effective. Although it is made based on a previous year's antigen and may not closely match with the viruses, it is still worth making a regular habit of getting vaccinated every year since it can protect you and others, as well as prevent complications.
In November this year, it was found that 75,000 doses from French drugmaker Sanofi Pasteur's flu vaccine containing "white particles" have been administered to different public healthcare providers in Hong Kong. While there have not been any reports of adverse reactions with the affected batch so far, hospitals and outpatient clinics have since temporarily suspended relevant services.
The Hong Kong Department of Health was not aware of the problem until Taiwan's Food and Drug Administration found impurities in two batches during routine inspections. Experts estimated that the white particles could result from contamination during the manufacturing process or low storage temperatures.
Despite critics stating that the incident has undermined the reputation of the local healthcare system, authorities stress that there was "no evidence to show the vaccines had been compromised in quality, safety or efficacy, or posed any safety threat to recipients".
How to protect yourself from the flu
According to the latest statistics from the Center for Health Protection (CHP), there has been a total of 723 severe flu cases in 2018, compared with 672 last year.
Apart from getting vaccinated, which is more costly and may cause complications such as mild flu-like symptoms and pain around the injection site, there is a myriad of precautionary measures you can take to protect yourself from flu. The CHP recommends that the public follow the prevention methods below:
Wash hands frequently with liquid soap and water, especially before touching your eyes, nose, and mouth

If you cannot wash your hands regularly, use hand sanitizer (70-80% alcohol) instead

Cover your nose and mouth when sneezing to avoid spreading the virus, and wash your hands thoroughly afterward

Maintain good indoor ventilation

Avoid visiting crowded or poorly-ventilated public places during peak flu seasons

Wear a surgical mask when you exhibit respiratory symptoms

Maintain a healthy diet, exercise regularly, avoid overstressing, and take adequate rest to boost your immune system
Is there any flu subsidy from the government?
The Hong Kong Government has launched the Vaccination Subsidy Scheme (VSS) to encourage the most vulnerable people to get vaccinated by private providers. The scheme provides a subsidy of $210 per dose of seasonal influenza vaccination for eligible people including:
Children that are 6 months to 12 years of age, or primary school children

Pregnant women

Elderly over 50 years of age

Intellectually disabled individuals

Physically disabled people (who receive disability allowance)
Apart from VSS, on October 24, 2018 the government launched another scheme called the Government Vaccination Program (GVP), which offers FREE vaccinations to underprivileged residents who are at risk. A detailed list of the eligible groups for this program is available here.
If you are not entitled to receiving vaccinations from either of the above-mentioned schemes, you can still get the flu shot privately without any subsidization. However, it is strongly advised that consumers should compare prices among different providers carefully since they can range vastly from $200 to $800, while the price of the vaccines is actually only around $130.
Does my insurance cover the cost of vaccines?
If you are looking to reimburse the cost of vaccines, you should study your insurance policy terms thoroughly to ensure that the scope and limit of the plan are enough to cover it.
While the cost of seasonal influenza vaccines is relatively inexpensive, there are also many other forms of diseases that can be prevented by vaccinations. Hence, it is a wise move to secure a comprehensive health insurance policy ahead of time to protect both yourself and your family. Not only do these plans provide coverage for vaccines, but they also allow access to quality private healthcare, and offer options for you to choose your preferred doctor and medical facilities.
If you would like to know whether your current plan covers immunization costs, or compare prices between different plans, feel free to contact the helpful agents at Pacific Prime Hong Kong for any questions pertaining to insurance, a free quote, and/or a plan comparison!