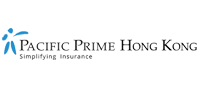 Using our online quotation tool
When it comes to finding the best health insurance plan on the market you will quickly find that in Hong Kong there are a ton of insurers out there, all offering different plans with different premiums and different coverage elements. It can quickly become an overwhelming chore to narrow the choices down and find the plan that best fits your needs. Here at Pacific Prime we believe that it the whole process should be a lot simpler. One of the ways Pacific Prime has set out to achieve this is by creating an online quotation and comparison tool that allows you to not only find international health insurance plans available in Hong Kong, but also compare them.
This powerful tool has helped thousands of people identify the best options for their needs. The thing is, there are a number of extra features included in this system you may not know about. To help, we have created a new video looking at how you can use our online quotation and comparison system. Watch it below and be sure to get in touch with your knowledgeable sales agent to secure your plan today.
Jessica Lindeman is a Content Strategist at Pacific Prime. She comes to work every day living and breathing the motto of "simplifying insurance", and injects her unbridled enthusiasm for health and insurance related topics into every article and piece of content she creates for Pacific Prime.

When she's not typing away on her keyboard, she's reading poetry, fueling her insatiable wanderlust, getting her coffee fix, and perpetually browsing animal Instagram accounts.
Latest posts by Jess Lindeman (see all)