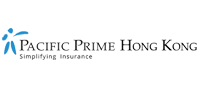 A complete guide to the COVID-19 Vaccination Program in Hong Kong
Hong Kongers should rejoice at the fact that the SAR has plans to roll out the COVID-19 vaccine in a matter of days. While things have been relatively under control in the city-state, and strong COVID-19 testing measures are in place, a vaccination program is the only way things can truly revert back to normalcy, including the easing of border restrictions. So whether you're eagerly awaiting the vaccine or still remain a bit skeptical of it, this Pacific Prime Hong Kong article will answer all the commonly-asked questions.
1. When will the COVID-19 vaccination program in Hong Kong begin?
Hong Kong's vaccination program will begin accepting online bookings from Tuesday 23rd February 2021, with priority given to 2.4 million frontline workers and those in high-risk groups. The first jabs will then be administered from Friday 26th February 2021 and the vaccination drive will be implemented in phases, expected to last for up to six months.
2. Which COVID-19 vaccines will be available?
The following three COVID-19 vaccines have been ordered (listed below), with 7.5 million doses of each vaccine ordered, making a total of 22.5 million doses. Each individual will need to be administered two doses of the vaccine.
Sinovac Biotech's CoronaVac
Pfizer-BioNTech
AstraZeneca – Oxford University
It's important to note that the vaccine is not mandatory. Furthermore, Hong Kongers can choose the vaccines they wish to get. However, only the Sinovac Biotech and Pfizer BioNTech vaccines have currently received official approval for use in the city-state.
3. Who are the eligible groups to get vaccinated for COVID-19?
All Hong Kongers are eligible to get the COVID-19 vaccine. Nevertheless, as per the aforementioned information, the vaccine will be given to priority groups first, based on the following order:
Elderly people above the age of 60
Healthcare workers, including those participating in anti-epidemic related work
Residents and staff of care homes for the elderly/persons with disabilities
Personnel maintaining critical public service and cross-boundary related work
Next in line after the priority groups will be those between the ages of 16 and 59 with chronic diseases, followed by other members of the public.
4. Should you get the COVID-19 vaccine?
While there have been some overseas reports of adverse consequences, the COVID-19 vaccine has passed through clinical trials and is deemed safe for use. What's more, Hong Kong experts have also given the green light for the Sinovac Biotech and Pfizer BioNTech vaccines.
That being said, the following groups of people should not get the vaccine as yet, until more data has been collected:
People with severe allergies to medications
Pregnant women
Children
Immunocompromised persons (i.e. cancer patients)
5. Where can you get the vaccine, and how much will it cost to do so?
The vaccine will be administered in a number of venues, including Community Vaccination Centers (CVC), which will be set up by the government in each of the 18 districts in Hong Kong. Eligible Hong Kongers can select the vaccine, as well as reserve a slot at their preferred CVC for their first and second dose through the online booking system.
In addition to this, the vaccine will also be available at designated general outpatient clients of the Hospital Authority, private hospitals and clinics, as well as residential care homes and nursing homes. Further details on vaccination venues will be announced by the government in due course.
Hong Kong residents with a valid Hong Kong Identification Card (HKID) will be able to get the COVID-19 vaccine free of charge. At this current point in time, it is not clear whether Hong Kong residents without valid HKIDs and non-Hong Kong residents will be eligible to get the vaccine from the government.
Get in touch with Pacific Prime Hong Kong today
For all things healthcare and health insurance in the SAR, you can reach out to global insurance brokerage Pacific Prime Hong Kong. We're always on top of the latest information, sharing relevant updates and tips on our blog. In addition to this, we also have expert advisors on hand to answer all of your questions, and help you find the best health insurance plan in the city-state.
If you're on the lookout for medical insurance for foreigners in Hong Kong, you're more than welcome to reach out to us. Rest assured, you'll get an unbiased insurance consultation, tailored plan comparison, and the best-value insurance solution. What's more, you can also expect a whole host of value-added services completely free of charge versus going directly to the insurer.
Contact us today!
Latest posts by Suphanida
(see all)